SteelFab show attracts larger Italian participation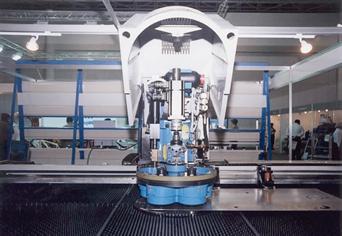 The number of Italian companies participating during this year's SteelFab exhibition has increased by almost 80 per cent.

According to the organisers the massive presence of Italian firms at the forthcoming edition of SteelFab will offer industry representatives and traders a unique opportunity to share Italian expertise in machine tool, robot and automation technology.

A total of 40 Italian firms have already registered for the show. Last year the figure was 25. The number is likely to go up since Expo Centre Sharjah has been receiving enquiries from prospective exhibitors even now.

SteelFab is the Middle East's largest trade show for the metal-working, metal-manufacturing and steel fabrication industry and will be held at Expo Centre Sharjah from January 19 to 22.

"The Italian firms offer the regional steel working industry a good opportunity to source top-of-the range machinery and tools," said Saif Mohammed Al Midfa, Director General, Expo Centre Sharjah. "With most of the construction and developmental projects being on schedule here, the demand from the steel fabrication industry for machinery, machine tools, welding equipment, supplies and consumables used in pre-treatment and post-treatment of steel and ancillary equipment will be high."

The fifth edition of SteelFab will feature 250 exhibitors and nearly 600 brands in an exhibition area of 18,000 square metres.
Follow Emirates 24|7 on Google News.