Tanmiyat to complete all projects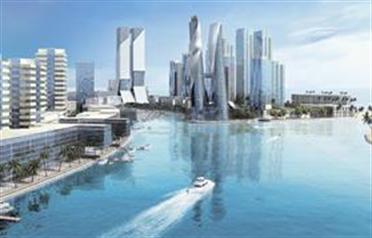 Saudi Arabia-based Tanmiyat Group yesterday said all its projects will go ahead and there are no plans to lay off any employees.

"The global economic crisis that is looming large over us all has had a profound effect on various markets throughout the world. At a time like this, we feel it is vitally important to maintain productivity, not only for the sake of boosting our clients' and investors' confidence, but also to ensure that the jobs and future of our employees are safeguarded," Abdullah Al Majed, Vice-Chairman of Tanmiyat Group, said in a press statement. "We have established long-term good relations with our employees. Should any crisis arise, communication, support and advice will be available to all staff to help them perform and deliver efficiently."

Tanmiyat Group Executive Director Rasim Kaan Aytogu had told Emirates Business earlier that they were fortunate to have a very strong fundamental underpinning to their projects.

"As a well-capitalised developer in the region, Tanmiyat has adequate capital in place. Instead of conventional financing tools, our projects are fully funded by owner's equity and sales revenue. Hence, the impact is very minimal," he said.

Tanmiyat's projects in Saudi Arabia include Al Majed and the Breman project in Jeddah, the Al Salam project, King Abdul Aziz International Airport, the Al Tahlia Trade Centre, Al Khalidiyah, a major residential development, and Al Muhamadiyah, another residential project.

"We also have a commercial development under way in Turkey. Each of our developments has been designed to offer the maximum benefit to both investors and purchasers in the area in which it is situated.

"It is difficult to compare projects in different countries for this very reason, but all of our developments, in whichever country, are designed according to the highest standards and undertaken with the greatest care," Aytogu had said.

The company's projects in Dubai include the Living Legends in Dubailand, the Commercial Heights project in Dubai's Business Bay and the $3 billion (Dh11bn) Ajman Marina development.
Follow Emirates 24|7 on Google News.