Turkish natural stone company eyes UAE market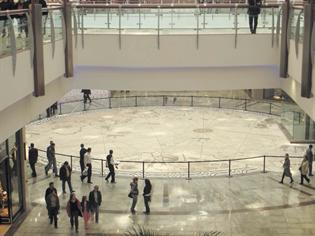 GCC markets continue to hold opportunity, according to Silkar, a Turkish natural stone company, who said that it has plans to enter the region in a big way. The company was recently awarded a contract in Qatar and is currently in negotiations with several developers in the UAE to obtain new projects.

Erdoan Akbulak, Chairman of Silkar who spoke to Emirates Business on the sidelines of the Gulf Building Materials and Technology Congress, organised by Jacob Fleming Group, said the company has been meeting several developers and architects in the UAE and the region to understand the impact of global economic crisis in the region.

"At present our understanding is that despite a slowdown, the UAE and the GCC offers best opportunities to do business, compared to many other regions across the world. The GCC market has been and continues to remain one of the booming markets in the world," said Akbulak.

Silkar is a leading manufacturer of granite, marble, antiqued stones and mosaic. With two large facilities in Bilecik, the company has sizable investments in quarrying and processing of natural stones.

"We have recently started to get some jobs in the GCC such as the Lagoon Mall project in Qatar. In the UAE, we are negotiating for some medium-size projects to supply materials to about 15,000 sqm, worth half-a-million dollars," he said.

However, doing business in the region according to him is different compared to the rest of the world. "Unlike Europe and America, where all you need to do is to find a good distribution network, in this region, you have to develop contacts with the right people and have direct relationship with projects in order to get business," said Akbulak. "You have to contact architects and fabricators who bring in slabs from different sources and make cut-size jobs and develop contacts with the developers. The relationship management is very important here. Until now we have not been very successful because after one project is over we have to find and develop a new contact for another project."

While, it is very important to open local offices, he added that given the current financial situation, Silkar is not yet ready for such a move. "In our meeting with developers in the UAE and the region, we have been trying to position our company as a one-shop-stop facility. We have two factories producing granite marble and mosaics and we are the only company producing all the three products under one roof in Europe. Most of our competitors are producing granite or marble," he said.

This is Silkar's unique selling proposition. "We are more vertically and horizontally integrated. We start from quarrying, production of slabs and tiles, cut-size jobs and with art incorporated into our products, come up with mosaic lines, which make us quite different from the others worldwide. Our artists come up with unique lines that cannot be found anywhere else," he added. The company has about4,000 products in more than 100 colours, he said. The company sources raw materials from across the world including countries such as Brazil, India and South Africa.

"Granite is the raw material we obtain from other countries, which is processed in Turkey and shipped to our markets,"

To be internationally competitive, the company recently started a mosaic plant in China. "We wanted to be competitive in terms of pricing and so started a production unit in China, which is trained by our team from Turkey," said Akbulak. "Again, whenever we come up with new lines or collection in Europe and America, people immediately bring the design to China to copy it and then sell it outside. It is very difficult to control this process and so to beat this trend, we decided to establish a factory in China. Customers will definitely prefer an original Chinese product to a duplicate one," he said.

"As we all know, mosaic is very labour intensive and is more expensive if produced in Turkey than compared to China. Again, from Turkey, it will be difficult to sell in the GCC. The advantage of manufacturing in China will help the company in becoming more competitive, especially, in the GCC," he said. The Chinese facility is expected to start production in the next two months, he added.

According to him, the company is now focusing on the GCC market. "In 2008, only two per cent of our total sales was in the GCC since Europe and America were our major markets all these years. Last year, we expanded our focus to the Far-East as well as China, Taiwan and South Korea. Now it is time to direct our sales to the GCC countries," said Akbulak.

The company is getting positive results. "If we find a right distribution agent, we are very keen on working with them. But so far we have not found any. Our main focus areas right now are the UAE and Qatar. We are also planning to enter the Saudi market," he said.

Last year, the company's annual production was about 650,000sqm of granite, marble and mosaic put together. "Our sales increased by around 15 per cent last year. In 2007, our turnover was $30million (Dh110m), which went up to about $35m in 2008. This year, we have made the budget for only three months and are revising our targets every month," said Akbulak.

According to him, in 2008, there were no new projects in Europe and the US and only previously announced projects went ahead.

"But in the GCC, many projects are continuing and will continue. We expect the GCC will be less affected by this global crisis," he said. "I also want to be optimistic that by the end of 2009 the crisis will end and will gradually pass."
Follow Emirates 24|7 on Google News.