UAE facilities management to reach Dh37bn by next year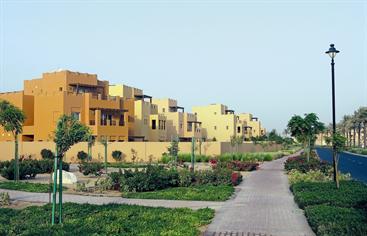 The value of the UAE facilities management sector will grow to Dh37 billion by 2010 from the current level of between Dh29bn and Dh33bn, said Sungwon OBO Chairman Wahid Attalla.

But its growth will slow from the previous annual rate of 30 per cent to between 10 and 15 per cent this year because of the global economic downturn.

"Dubai is characterised by the strength of its facilities management services sector because of the large developments seen in the emirate over the last few years," added Attalla.

"Despite the current slowdown in the real estate sector there are still many projects due to be delivered over the next two years. This will create good growth rates for the sector.

"Before the global financial crisis the sector used to achieve annual growth of 30 per cent. But now I expect growth of 10 per cent to 15 per cent this year, based on the projects that can actually be executed.

"Due to the large scale of real estate development in the emirates and other countries in the region, I expect the sector will attract new clients and developers wishing to have their projects managed efficiently.

"The sector also includes, apart from residential and office towers, airports, free zone facilities and municipality and Roads and Transport Authority facilities including the Dubai Metro that is being built at the moment."

Sungwon OBO – the initials stand for office building operator – is a joint venture between South Korea's facilities management group Sungwon Development Company and Dubai-based Makateb Holding.

The partnership offers consultancy, mechanical and electronic maintenance, energy management, cleaning, security, gardening, window cleaning and the upkeep of civil works.

Attalla said the Arab World had been slow to appreciate the value of facilities management, which was a well-established industry in the US and Europe.

"The sector is new in the region because previously real estate investors did not have a long-term outlook. The view here was that a building could stand for 15 or 20 years and then be pulled down and replaced by a new one.

"Today this view has changed for several reasons. Buildings have evolved from six or 10-storey blocks to huge towers, and the growing demands of residents has helped to create competition to meet their needs.

"Major UAE developers such as Nakheel and Emaar have established partnerships with international facilities management companies to run facilities at their projects," Attalla said adding "they have also set up special companies for this purpose."
Follow Emirates 24|7 on Google News.