ULI starts process of setting up Mena research institute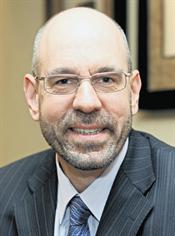 The Urban Land Institute (ULI), a non-profit research and education organisation for land use and urban development disciplines, is in the process of setting up an ULI Mena Research Institute through a series of roundtables in the region with public and private stakeholders, according to its senior officials.

They told Emirates Business that the initial costs of the start-up could be about $15 million (Dh55m) to $20m but the figure could go up depending on the depth and area coverage of the research. The ULI was founded in 1936 and has 35,000 members in 95 countries worldwide, of which 300, are in the Mena region.

"Our headquarters is currently in Abu Dhabi. We have actually initiated the process of setting up the ULI Mena Research Institute and are starting with the legwork to create smaller units in each country in the Mena. We will consolidate those units into a research centre," said Shahswar Al Balushi, Executive Director, Mena, at ULI. "We are talking to different stakeholders in the public and private sector in the GCC right now." The road show of round tables will move on to Oman, Bahrain and then Qatar and finally culminate in a conference in March.

Added William Kistler, President Europe at ULI, "We are doing due diligence and in conversations with government organisations in this region, which support not-for-profit organisations in this part of the world. We have a conceptual business model and we are confident that the funding is there." There is interest at the grassroots level, he said. "There is an endowment aspect and estimated a figure somewhere between $15m and 20m for the initial start up. We are wondering if we will have to build a building or will be housed within an existing institution such as a university."

He added that ULI gets all organisations in the city together – governments, architects, bankers and so on.

Another initiative of the ULI is The City in 2050, which is a programme of activities being engaged across the ULI network of District Councils around the world. ULI Mena is engaging this initiative in numerous countries across the Middle East to aim at creating a framework for industry and community leaders alike to help shape communities which are economically, environmentally and socially sustainable.

"The idea of the Mena Institute and the research is to gather data on regional demographics, infrastructure and all other drivers within a city and this would involve the universities and the community. It might be disseminated on an annual basis and then we intend to benchmark the data against other cities. We are trying to find out the final drivers for this part of the world and whether they are different from what we have for the western part of the world. The first one in Abu Dhabi started up an interesting debate on retaining culture from the younger Emiratis in relationship to cities and a need for a going back to roots. We have also started discussions in Egypt," said Balushi.

Added Uwe Brandes, Managing director of the ULI Initiatives Group. "World leaders are gathering around 2050 primarily with respect to climate change issues. For the first time, we have demographic data and governments at all levels including local governments are beginning to do their planning in that framework. This represents a unique opportunity for government at all levels to co-ordinate their actions around a single point in time, which has never happened before."

The 2050 initiative currently has industry sponsors such as Cisco, banks, individual development groups and attorneys, he added.
Keep up with the latest business news from the region with the Emirates Business 24|7 daily newsletter. To subscribe to the newsletter, please click here.
Follow Emirates 24|7 on Google News.