US plan to help Caterpillar rehire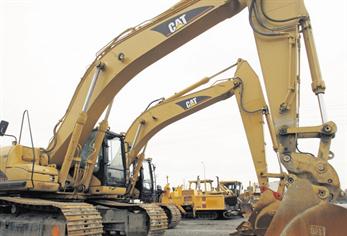 Caterpillar, the world's biggest maker of bulldozers and excavation equipment, said an economic stimulus package may help the company bring back workers who have lost their jobs.

"If these packages are enacted quickly, they could stimulate demand for our products that would likely, over time, provide Caterpillar the opportunity to recall employees who have been laid off during this downturn," Chief Executive Officer Jim Owens said yesterday in a statement. "We believe strongly a fiscal infrastructure investment will create construction jobs in the near term, and enhance the competitive position of the US in the global economy."

Caterpillar in January announced more than 22,000 job cuts and this week unveiled a voluntary early retirement plan that would eliminate another 2,000 workers as it copes with a global recession and credit crisis. Caterpillar has said it may post a first-quarter loss, its first in 16 years, and that its sales may drop 22 per cent in 2009 to $40 billion (Dh146bn).

"As a bellwether company for the global economy, we are experiencing the unprecedented depth of this still-unfolding global recession," said Owens, who hosted President Barack Obama at a Caterpillar factory in Peoria, Illinois, yesterday.

The US House approved the $787bn economic stimulus plan in a 246 to 183 vote with no Republicans in favour. The Senate is expected to pass the spending package over Republican opposition that the bill has too much spending and not enough tax cuts.
Follow Emirates 24|7 on Google News.