Work on Rihan Heights ahead of schedule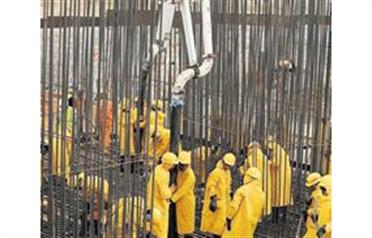 Capitala, the Abu Dhabi-based real estate master planner and developer, yesterday announced that construction work on the first phase of Rihan Heights is ahead of schedule.

Rihan Heights is part of Capitala's $6 billion (Dh22bn) flagship project Arzanah. The first concrete pour for towers A, B and D has been completed for the lift pits at Rihan Heights, while concrete for the remaining lift pits will be poured this week.

Peter Wilding, Deputy Chief Executive Officer of Capitala, said: "Over the past few months our in-house project team has worked closely with our consultants and contractors to ensure we are ahead of our schedule. We consciously took a decision to commence enabling and piling works for Rihan Heights even before the detailed design was fully completed. This has given us the significant advantage of commencing main construction works early, as represented by our first concrete pour."

The 25-month contract was awarded for Dh1.9bn to a joint venture partnership between Sunway Construction Sdn Bhd (SunCon), part of the international Sunway Group, a leading multi-disciplinary conglomerate headquartered in Malaysia, and Silver Coast Construction and Boring Establishment, a leading Abu Dhabi-based contractor.

Rihan Heights consists of five towers with more than 850 apartments and 14 villas being built on the site's perimeter. Landscaped courtyards, secure parking, swimming pools and skygardens are all key features, with views from the apartments of the iconic Zayed Grand Mosque, the beachfront and city park.

"This is an important milestone for the Arzanah project. Rihan Heights, as the first phase of our masterplan, is setting the pace and we look forward to maintaining it over the next two years," said Wilding.
Follow Emirates 24|7 on Google News.