Zaya cut backs Nurai project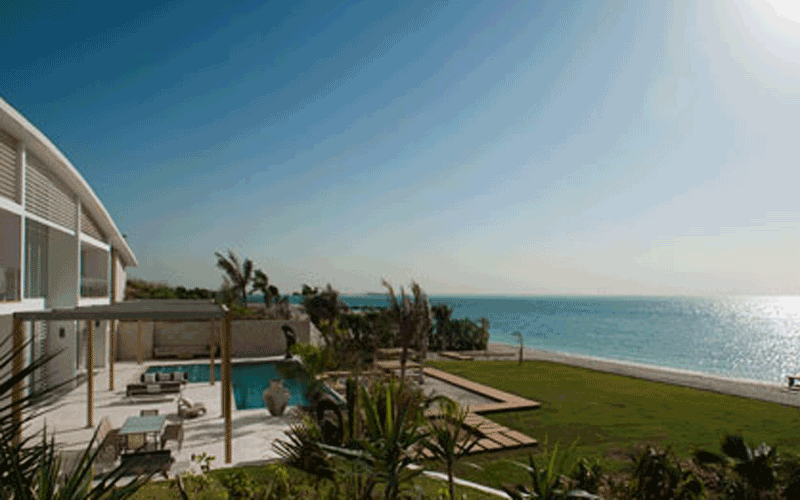 Abu Dhabi-based property developer Zaya has reduced the size of its multi-billion dirham ultra-luxury project Nurai island following defaults due to global financial crisis and has also delayed completion of the project by more than a year, a senior company official said.
Nurai island - a Dh3-billion ultra luxury project in Abu Dhabi – was launched in 2008 with projected completion in December 2010. The project comprised 31 high-end beachfront estates and 36 water villas.
Nadia Zaal, chief executive officer of Zaya, said First Phase will complete by December 2011. This includes 60 per cent residential, marina, all-day dining restaurants, sunset bar and main pool. The handover of units will begin from the second quarter of this year.
"We start handing over at the end of Q2 with a few units being handed over each month," Zaal said.
"When we launched in 2008, our project was 70 per cent sold within the first month. Since the crisis hit, we reduced the number of homes on Nurai as we realised that it was far better to reduce the size and finish the project," she said. "When the financial crises hit Dubai starting last quarter of 2008, some of our buyers were forced to default on their units – with the predominant defaults occurring at the end of the second quarter of 2009. The overall project is approximately 50 per cent sold, with infrastructure in place and construction under way on half of the villas," she added.
Zaal said all the major construction contracts have been awarded and "stand by our earlier affirmations that we are progressing aggressively on construction. Our priority is making sure the sold units are delivered on time."
The CEO told 'Emirates 24l7' that company didn't slash prices as credit crisis had lesser impact on Zaya compared to its peers.
"Thankfully, the downturn has not affected Zaya as much as other developers due to the type of offering that Nurai represents. Our prices have remained intact and we have ensured that residents are always receiving value-adds at all times.
"We firmly believe that the turmoil of the international financial markets actually represents an opportunity for Zaya, as the very affluent are looking to invest in exclusive developments such as Nurai. They know that ultra exclusive properties hold their premium value well in market downturns."
She point out that The boutique retreat on the island is expected to open in the fourth quarter of 2012 and will be managed by Per Aquum – a specialist resort spa and residence management and development company supplying the ultimate in luxury retreats in some of the world's most desirable destinations in the world including the Maldives and Sri Lanka.
Zaya has no plan to replicate Nurai concept in any other country but will launch a new project in the next quarter, Zaal added.
Follow Emirates 24|7 on Google News.