Dubai gains as global hotel rates fall 14%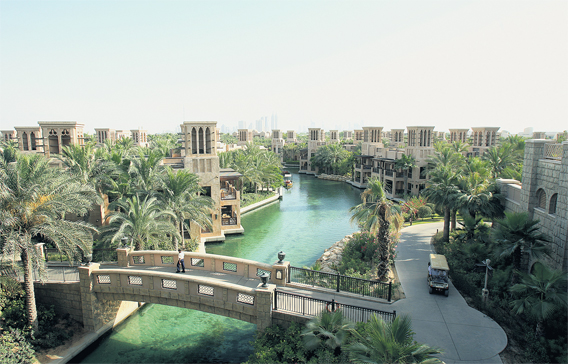 Dubai became an attractive tourist destination for international travellers in 2009 as hotel room rates dropped by 10 per cent in the emirate, according to the 2009 Hotel Price Index (HPI) released by internet travel agency, Expedia's Hotels.com.
Dubai hotels recorded an average room rate (per night) of $177 (Dh649.59) in 2009 against $198 the previous year, as per the index based on prices actually paid (against advertised prices) by customers for 94,000 properties across 16,000 locations around the world in the period January-December 2009.
Globally, the average price of a hotel room fell by 14 per cent last year, driven by price drops across all continents, with Moscow recording the biggest declines in average room rates in 2009 with rooms costing 27 per cent less than in 2008.
As London drew record numbers of Middle Eastern visitors in 2009 who enjoyed five-star hotels for longer periods, Monte Carlo became the most expensive destination in the world last year with nightly average room rates resting at $258, outranking heavyweight cities that have previously held the most expensive crown such as Moscow, Dubai and New York, as per the index.
When asked how Dubai hotels are projected to perform in 2010, Nigel Pocklington, Vice-President of Strategy and Marketing at Hotels.com, told Emirates Business: "There were early signs of hotel prices stabilising in the last quarter of 2009, but the good value for travellers looks set to continue throughout 2010."
With regards to recovery in the region's hostels market, he said: "The rate of price falls started to level off at the end of 2009, but the promotional nature of the hotel market looks set to continue throughout 2010."
For travellers paying in US dollars, Dubai became a more attractive destination in 2009 as hotel rates in the city fell 25 per cent from their level the year before, as per the index. For UK visitors, meanwhile, paying for hotel rooms in Sterling, room rates in Dubai dropped a more modest 10 per cent year on year.
"Dubai became a more affordable destination in 2009 for travellers from the UK, the US and the eurozone which was great news for travellers. Hotel rates were down by 25 per cent on 2008's rates for both US and eurozone visitors. The year-round sun and luxurious hotels of the city were more accessible and affordable than ever before," said Pocklington.
He added: "Dubai has seen some of the biggest price falls amongst major destinations in the HPI survey as a direct result of last year's economic crisis – hotel supply has been increasing just as demand has fallen sharply."
The study by Hotels.com comes a day after global consultancy STR Global revealed a report stating Middle East hoteliers proved to be the strongest in 2009. According to the report, hotels in the region achieved the highest occupancy, average room rates and RevPAR (revenue per available room) globally in 2009, with Dubai achieving the region's second highest RevPAR at $163 but experienced the largest RevPAR drop of 31.4 per cent.
Meanwhile, as hotel prices continued to fall globally throughout 2009, towards the end of the year, the rate of falls started to level off, according to the Hotels.com study. It revealed that the average price of a hotel room on a global level fell by seven per cent year on year in Q4 last year compared to 14 per cent in Q3, 17 per cent in Q2 and 16 per cent in Q1.
Furthermore, the visitor profile to Dubai changed during 2009, says the Hotels.com study, stating that while business and convention travel slowed down, the number of leisure travellers increased in the emirate, taking advantage of the cut price luxury.
And while Italian and Scandinavian travellers particularly benefited from new direct flights introduced in 2009, the French and German markets continued to bring holidaymakers to the emirate.
Further, the rate of growth in UK visitor numbers tailed off due to the recession, but domestic visitors from the local Middle Eastern market increased, the study revealed.
It added that Dubai lost some of its sparkle in 2009 as the economic slowdown affected the city and hotels were forced to lower their rates, with business travel and the convention industry — two important markets for Dubai hotels, being affected by the downturn.
"That meant hoteliers in Dubai had to look for new ways to fill their rooms. Rate cuts started from January onwards and by the middle of the year hotel prices were at a record low. While hotel construction slowed down, new hotels did continue to open, adding to the challenge of filling rooms," David Roche, Hotels.com Chief Executive, said in a statement.
Abu Dhabi
The UAE capital emerged the third-most expensive city (after Monte Carlo and Moscow) last year with average nightly hotel room rate resting at $238, recording a five per cent drop in rates over 2008.
For US travellers paying in dollars, hotel rates in Abu Dhabi dropped by 17 per cent year-on-year in 2009, lower than for any other currency, according to the hotel price index. And rates for UK travellers to Abu Dhabi fell by a more modest five per cent.
As for visitors paying in euro, the year-on-year room rates in Abu Dhabi last year were down by 13 per cent compare to 2008.
Global markets
Average room rates in North America were down by 14 per cent. Europe, meanwhile, dropped 13 per cent during last year over 2008, with Latin America hardest hit with rates down 21 per cent overall. Asian hotel rates dropped an average of 16 per cent year on year, according to the index.
Prices dropped 12 per cent in Beijing and 11 per cent in Vienna, while advancing three per cent in Monaco, which has replaced the Russian capital as most expensive destination, with an average room rate of $256.
Keep up with the latest business news from the region with the Emirates Business 24|7 daily newsletter. To subscribe to the newsletter, please click here.
Follow Emirates 24|7 on Google News.