Dubai hotels' occupancy rises in January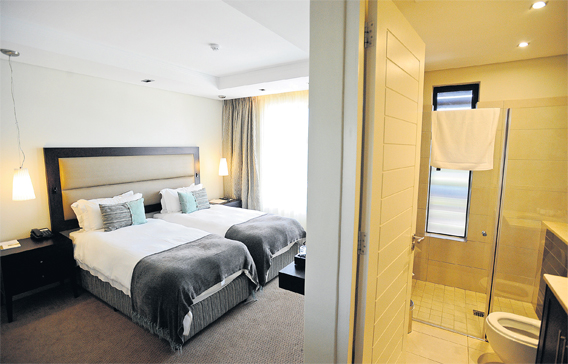 Dubai hotels experienced growth in occupancy in January, reaching 72.1 per cent, up from 67.9 per cent during the previous year, according to the Deloitte Analysis of selected STR Global hotel performance data for the Middle East for January 2010.
The emirate witnessed a decrease in RevPAR (revenue per available room) – an industry benchmark – of 12.5 per cent to a rate of $180.09 (Dh661.53), down from $205.8 in the same period the previous year.
Abu Dhabi, on the other hand, witnessed a drop during the period with occupancy rates falling to 56.5 per cent, representing a decline of 27.1 per cent from 77.5 per cent during January 2009.
The capital saw its RevPAR dropping by 40.5 per cent in January 2010 to $208.7 compared to the same period in 2009.
The Middle East overall saw hotels' RevPAR dropping to $120.43 during January, resulting in a decline of 17.6 per cent over the corresponding period in 2009, as per the data. Comparatively, European hotels clocked a RevPAR of $61.04 while US hotels' RevPAR rested at $43.98 in January. However, Middle East hotels recorded occupancy levels of 54.3 per cent in January, marking a 6.2 per cent decline from January last year.
"Key centres in the region, such as Dubai, are committed to offering attractive packages to draw visitors. We expect that this trend will continue to work in favour of hotels," Robert O'Hanlon, Tourism, Hospitality and Leisure Partner for Deloitte Middle East, told Emirates Business.
Overall, the Middle East and the Americas both experienced declines in occupancy of 6.2 per cent and 0.7 per cent, respectively, during January compared to January 2009, according to the data. Europe and Asia, on the other hand, experienced an increase in occupancy of two per cent and 13.9 per cent, respectively.
STR Global stated earlier this week that the Middle East hotels outperformed world hotels in 2009, with Abu Dhabi hotels topping the charts for the highest average room rates and RevPAR at $285 and $201, respectively, according to the STR Global data covering the period from January 1 to December 31, 2009, as reviewed by business advisory firm, Deloitte. Dubai hotels, meanwhile, achieved the region's second highest RevPAR in 2009 at $163.
Projecting future performance by Middle East hotels, O'Hanlon said: "The combination of factors such as the potential recovery of key world markets from the economic slowdown and predicted increase in tourist arrivals to the Middle East indicate that the long-term outlook remains positive."
"Therefore, it is very important for stakeholders in the Middle East tourism and hospitality industry to position themselves to ensure they are offering both value and world-class service to both their business and leisure guests."
Keep up with the latest business news from the region with the Emirates Business 24|7 daily newsletter. To subscribe to the newsletter, please click here.
Follow Emirates 24|7 on Google News.