Abu Dhabi says oil project cost slashed 20 per cent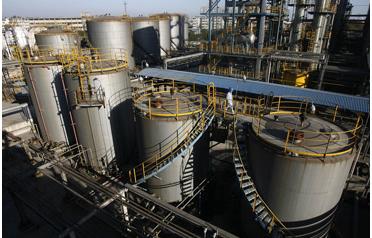 A sharp decline in construction costs because of the global financial crisis allowed Abu Dhabi to save nearly 20 per cent of the value of a major crude capacity expansion project, an official said yesterday.

The government-controlled Abu Dhabi Onshore Oil Operations Company (Adco), the largest oil producer in the UAE, said two large contracts awarded to foreign companies on Saturday were part of a massive investment programme totalling nearly Dh45 billion to lift the company's sustainable oil output capacity.

Adco's General Manager Abdul Monem Al Kindi said the programme would be funded through the financial resources of Adco and its foreign partners without the need to resort to loans.

He was speaking about Saturday's EPC contracts awarded to Petrofac International Ltd and a consortium of Tecnicas Reunidas and CCC to develop Sahil, Asab and Shah onshore oilfields at a cost of $3.5bn (Dh12.8bn).

"International prices are now passing through a stage of decline. The value of the contract to develop those fields has been cut by nearly 20 per cent of its original costs around six months ago," Kindi said.

"All financing operations involving these contracts would be carried out by Adco and its partners. We will not resort to loans because Adco has sufficient liquidity to finance all its projects," he said.

"Adco will push ahead with all its projects, including those fields as well as Habshan, Dabiyya and Geesora fields." He said the latest contracts would boost Adco's output capacity by around 150,000 barrels per day within an overall expansion programme aimed at raising the capacity from around 1.5 million bpd to 1.8 million bpd by 2016.

"We are developing all our fields to reach that capacity… we will soon embark on another development programme involving Bu Hasa field, which currently has a capacity of around 350,000 bpd… Habshan has a capacity of 540,000 bpd."
Follow Emirates 24|7 on Google News.