Bullish dollar and bearish euro ease crude oil prices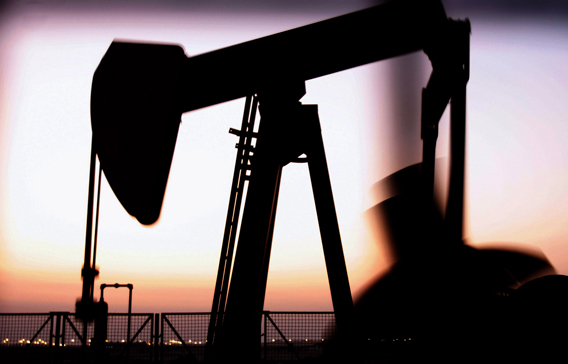 Oil eased below $79 as the dollar nosed higher yesterday, with markets awaiting US Federal Reserve Chairman Ben Bernanke's testimony to the Congress and data on US inventories later for clear direction.
US crude for April was down 43 cents to $78.43 a barrel by 1012GMT, while London ICE Brent was down 42 cents at $76.83.
The dollar held gains as the euro continued to be under pressure from concerns about Greece's public finances and the strength of global recovery.
Figures showed Germany's economy stalled in the fourth quarter of 2009 and a slide in US consumer confidence to a 10-month low stoked doubts about the pace of global recovery.
"Much will ride on what the dollar will do, and more importantly, how markets take… Bernanke's testimony," MF Global Energy wrote in a note.
"The EIA numbers will add another wrinkle when they are released later in the day," it said.
Falls in crude were contained, however, as a surprise drop in US crude inventories and signs refiners increased their crude oil intake during the week ended on February 19 lent some support.
In addition, Total's French refineries could be coming back onstream if unions vote to resume output later on Wednesday after securing pledges from the company not to shut plants other than Dunkirk before 2011.
India's crude oil imports rose around 18 per cent in January, excluding Reliance Industries' new export refinery. And data showed China remains a net exporter of the main refined fuel products despite a fall in gasoline exports of about one-third in January from their December peak and its diesel exports also well below an April high.
Meanwhile, Middle East oil for sale to Asia fell as Japanese refiners cut output and China increased fuel exports, limiting the amount of feedstock needed by other processors in the region.
Abu Dhabi's Murban for April loading fell 2 cents to a discount of 3 cents a barrel to its official selling price, according to data compiled by Bloomberg News. Qatar Marine for April fell 13 cents to a discount of 28 cents a barrel, Bloomberg data showed.
Occidental Petroleum sold a cargo of the Qatari grade at a discount of about 25 cents a barrel to its official price to a refiner in India, said three traders who participate in the market.
Oman for April loading, an Arabian Gulf benchmark for Asia, was offered at a discount of 50 cents to the price of Dubai crude, said the traders. Buyers were looking to purchase the grade at discount of about 90 cents a barrel, they said.
Demand for Arabian Gulf crudes has declined as the end of winter in the Northern Hemisphere limited the need for heating fuels. Japanese plants operated at 81.1 percent of capacity last week, down from 83 per cent, according to the country's Petroleum Association. China's diesel exports jumped 247 per cent to 460,000 metric tonnes last month and gasoline rose 176 per cent to 600,000 tonnes, according to data from the General Administration of Customs yesterday. Oman crude for loading decreased $2.06, or 2.7 per cent, to $75.20 a barrel.
Dubai for loading in April dropped $1.91, or 2.5 per cent, to $74.80 a barrel. Murban fell 2.5 per cent to $75.58.
Keep up with the latest business news from the region with the Emirates Business 24|7 daily newsletter. To subscribe to the newsletter, please click here.
Follow Emirates 24|7 on Google News.