Card-holding motorists not affected by switch to litres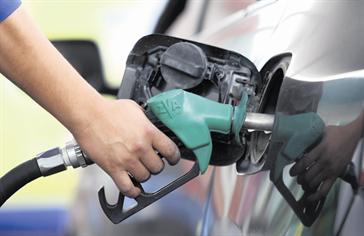 The switch of the unit used for dispensing petrol and diesel from gallons to litres will not cause problems for motorists paying with fuel cards, say retailers.

Thousands of customers use prepaid cards issued by Adnoc, Eppco, Enoc and Emarat to pay for petrol. Fuel stations have converted their pumps from gallons to litres, but fuel company bosses say the changeover will not require changes to the cards as they specify an amount of money rather than a quantity of fuel.

"Our card customers are not noticing any changes in the measurement system because the new system accepts the old fuel cards without any problems," Mohammed Taha, a salesman at an Emarat station in Dubai, told Emirates Business.

"Rather they are gaining from the new system. A card user spending Dh50 from his fuel card will get two litres more than under the old measurement system. For a customer using an Emarat Safeer card worth Dh1,000 the gain is substantial."

A sales supervisor at an Adnoc station in Ajman said: "Many customers use prepaid fuel cards issued by Adnoc, Eppco, Enoc and Emarat. The new litre measurement will not cause any problems for card users because the prepaid cards are used only to pay the amount of the fuel bill." He said the changes required for the switchover were made only at petrol stations and there was no need for any changes to the cards issued to corporate customers, transport firms, taxi companies and individuals.

Cards such as Enoc and Eppco's Select Plus are popular with corporate customers. Individual customers who opt for fuel cards usually do so to avoid problems such as lack of change at some stations.

The sales supervisor at another leading fuel station said: "The smart fuel cards issued by the various energy distribution companies are prepaid credit cards used to pay fuel bills. It does not matter whether the diesel or petrol is sold in litres or gallons.

"The total amount due for the sale will be deducted from the customer's account and the recent changes introduced at petrol stations will not affect card users."

Adnoc has issued thousands of prepaid Rahal Corporate, Rahal Private and E-Diesel cards loaded with certain amounts of money, which the drivers can use to buy fuel from the company's fuel stations across the UAE. Similarly, Emarat smart cards allow customers to pay for fuel and other services in a convenient way.

All oil companies operating in the UAE started using the litre as the unit of measurement for fuel instead of the gallon at all their stations on January 1.
Keep up with the latest business news from the region with the Emirates Business 24|7 daily newsletter. To subscribe to the newsletter, please click here.
Follow Emirates 24|7 on Google News.