CEOs suggest Opec temporarily stop oil production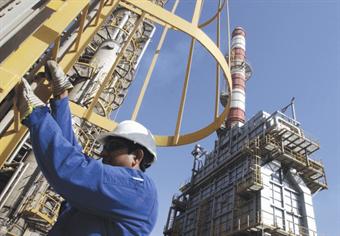 As one of the most prominent oil cuts in history (2.2m barrels a day) and the Gaza strife fail to lift oil prices, the CEOs of companies dealing in commodities are calling for desperate measures including "Opec stopping production for a while".

Return of the Chinese buyers to the markets in February, 'strategic' inventory build-up by countries like the US and some substantial measures taken by the US administration to invigorate the economy are the three factors that can propel the moribund oil prices industry, insiders say.

"We have expectations from the Obama administration assuming charge in the US in a week's time. A high demand in US does have the ability to drive the oil markets," Salem Abdulrahman Al Wehaibi a senior Qatar Petroleum official, told Emirates Business on the sidelines of Offshore Arabia, oil industry meet yesterday..

The comments come as oil prices went down below $37 a barrel, on expectations crude demand will weaken amid a severe global economic slowdown. Brent crude oil for delivery in February dropped 19 cents to $42.72 a barrel on the ICE Futures exchange yesterday. Crude prices have fallen more than 25 per cent since reaching just above $50 a barrel last week.

Top company officials point out that companies are hoarding oil in super tankers across the world in order to make the most out of subsiding oil prices. "There is news that 20 supertankers have been chartered by oil companies to store oil," said Kelvin S Corry the Chief Executive of Makello commodities.

Another company CEO suggested that the Opec, which meet more than 40 per cent of the world's oil needs hold production for a while. "That seems the only measure that may work," he said. Though such a step seems infeasible, it did inflate oil prices back in 1973 when Opec imposed an embargo.

A regular inflow of banal economic news has ensured that oil prices remain low, an economist said. "Developments like the Gaza strife and the Opec cuts have been largely counter-balanced by continuing poor economic news," said Robin Mills a Dubai-based petroleum economist. Mills said a sufficient capacity of 5 million bbl/day of spare capacity worldwide has the potential of subliming Opec cuts.

China and the US are major economies that can drive up prices, Mills said. "Recent announcements that China and the US are going to fill their strategic reserves are positive for prices, but Chinese demand is a key factor to watch."


Cleaning up

Companies working on oil spills clean-up cite 2008 as one of their best years in history and affirm that they have enjoyed stable growth when oil prices tumbled to one fourth of their value.

"There were 36 oil spills in 2008 and it was a busy year," said Rob Self Regional Manager, Middle East with Oil Spill Response Limited. "Last year was a fairly good year," said Stuart Duncanson, Director (Commercial Sales) with Markleen a Spain based company.

The industry continues to grow in three tiers, says Bill Fernie the Managing Director of Ayles Fernie International Limited. "There are the oil majors having subsidiaries to handle oil spills. Then there are large companies with strong infrastructure. And small companies with the niche areas of specialisation."
Follow Emirates 24|7 on Google News.