China imports less crude from Iran, Saudi Arabia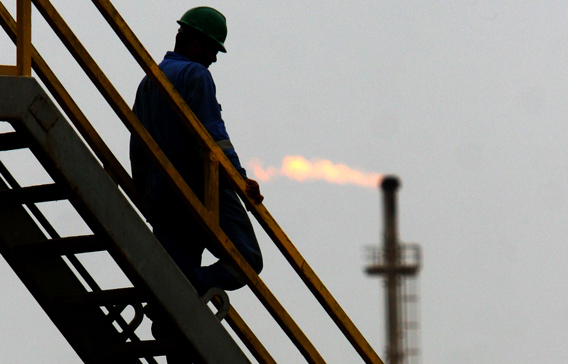 China imported less crude oil from Saudi Arabia and Iran in January from a year earlier, but raised purchases from African exporters such as Angola and Libya and smaller Middle East producers Kuwait and Iraq, customs data showed.
But traders familiar with Saudi and Iranian supplies to China said the data could be skewed due to the Lunar New Year holiday and warned against interpreting them as evidence of weakening Chinese demand.
Top exporter Saudi Arabia shipped in 2.91 million tonnes, or 685,000 barrels per day (bpd) last month, a level seven per cent lower than January 2009 but tumbled nearly 500,000 bpd from December's peak at about 1.18 million bpd, customs said.
"If you average out the December and January numbers, then it's closer to a real monthly volume which is about 900,000 bpd for the Saudi exports," said one trader close to state-run Saudi Aramco. Imports from Iran almost halved from a year earlier and were a quarter below December at 256,000 bpd, the data showed, in a month that total Chinese crude oil imports rose a third to 4.03 million bpd.
"It's possibly due to port congestions before the holiday. From what we can see supplies from Iran have not gone up, but neither down. February volume could head up again," said a second trader familiar with Iranian oil supplies.
However, China, the world's No2 crude buyer after the United States, raised imports from Angola which overtook Saudi Arabia as the top exporter with a 53 per cent rise in supplies last month.
A price advantage in favour of the sweet grades such as Angolan oil versus sour grades from the Saudis may have played a role in the shift in imports, traders said. Imports from Libya soared 250 per cent on year to 146,000 bpd, following a doubling in purchases last year at an average of 127,000 bpd.
The trend is in line with an earlier Reuters report that China's top refiner Sinopec Corporation was set to renew a crude supply deal with Libya to take close to 200,000 bpd of oil this year. Also echoing traders' forecasts, supplies from Kuwait were up a third on year at 177,000 bpd and exports from Iraq rose to 154,000 bpd last month from nil a year ago, the latest data showed.
China is expected to soak in more crude supplies from these two Middle Eastern producers to supplement reductions in similar grades from the Saudis, traders said.
Keep up with the latest business news from the region with the Emirates Business 24|7 daily newsletter. To subscribe to the newsletter, please click here.
Follow Emirates 24|7 on Google News.