China oil rigs capture GCC markets at half the costs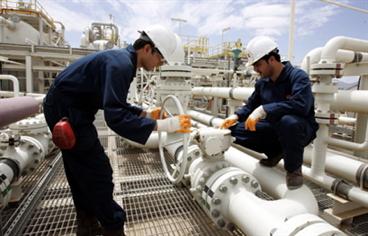 Chinese oil rigs have made strong inroads into the GCC upstream oil markets, giving a tough time to local rig manufacturers and those from North America, industry insiders said.

Chinese rigs are being supplied at almost half the cost of rigs coming from North America. While a Chinese oil rig would cost an oil company $16 million (Dh58.7m), the cost of a North American rig would stand at an average of $32m.

The Chinese are not only making the rigs cheap but are also transporting it at cheaper prices. Apparently, there are three Chinese oil rig companies supplying equipment in the GCC and there are there are an equal number of North American companies in the business. There are two local 'jack-up' rig manufacturers in the UAE. The total number of manufacturers of other oil drilling vessels in the country stands at around six.

The waning global financial crisis and a dearth of demand for oil had eroded the demand for rigs. One director at an oil rigs company termed the demand status for rigs as "terrible". "And the Chinese competition has made it all the more difficult," he said.

But the demand for oil rigs is recovering. According to the statistics of ODS-Petrodata, an oil rigs supplier, the number of rigs in utilisation in the entire Middle East currently stands at 121. Last week there were just 89 oil rigs in operation in the region, thus bringing down the utilisation rate of rigs to 73.6 per cent. At the same time a year earlier, there were 104 rigs under contract and the capacity utilisation was 91.3 per cent.

There were conflicting figures of the total number of oil rigs on order in the GCC and figures ranged from 10 to 25. "The latest news that I had was that there were 10 rigs on order in the GCC for just one company. And I am certain that most of these contracts have gone to Chinese companies," said the CEO of an North American energy equipment manufacturing company.

"The Chinese rigs do come cheap and that's the primary reason for them gaining markets in the region. They have had their presence in the region for a long time. However, it's recently that their hold over the market has strengthened," said Cory Marion, Commercial Director of Top Oilfield Industries Limited, a Hamriyah free zone company.

Allegations of Chinese equipment being sub-standard have also surfaced.

Officials from North American companies allege that Chinese equipment often fail to meet specifications. They complain of difficulty fitting Chinese components into specified structures and problems with electrical systems.
Keep up with the latest business news from the region with the Emirates Business 24|7 daily newsletter. To subscribe to the newsletter, please click here.
Follow Emirates 24|7 on Google News.