Crude oil prices to pick up in a few days, say analysts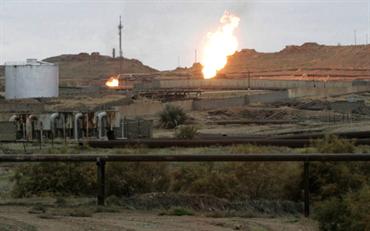 The drop in oil prices is a short-term phenomenon caused by profit booking by oil investors and a necessary correction in prices, according to Dubai-based analysts. The prices would pick up again in a few days time, they added.

Oil prices slipped 1.79 per cent last week, continuing the three-day long decline in prices on factors that analysts had earlier warned would pull down prices. Future prices stood at $78 yesterday, much lower than the nearly $83 per barrel that oil had recently reached.

"Oil had picked up 15 per cent from the levels of $70 a barrel to $80 a barrel in a relatively short period of time. And therefore, it naturally led to profit booking and therefore a fall in prices," said Dheeraj Shahdadpuri, a DIFC-based oil analyst.

Regarding local factors, he said talks within Opec to raise output incase oil touches $100 a barrel has had an impact on the prices.

Imad Al Ali, a member of the Supreme Petroleum Council of Kuwait, recently said in an interview that Opec will not alter its output levels unless oil price reaches a band of $100 a barrel.

Besides, Oil Movements, a company that tracks the global tanker markets, said recently that Opec exports will rise 30,000 barrels a day in the four weeks ending January 30.

Oil has also adopted a linear relationship with equity markets and that may have played a role in its rise and fall. As equity markets loose steam, the dollar gathers strength and this brings down oil prices. Conversely, when the equity markets rise, the dollar looses strength and oil prices rise.

"These factors definitely played a role as equity markets in China and India have risen in the past one year," said Shahdadpuri.

When oil prices rallied recently, analysts repeatedly warned that high level of inventories will bring down the prices.

"We maintain our negative bias on oil prices based on elevated global inventories and depressed global demand," said Rajni Panicker of the commodity research team of MF Global.

Francisco Blanch of Merrill Lynch recently said that distillate stocks currently stand at 13 million barrels – 8.2 percent above what was recorded a year earlier.

"This has played a role in bringing down the prices," said Shahdadpuri.
Keep up with the latest business news from the region with the Emirates Business 24|7 daily newsletter. To subscribe to the newsletter, please click here.
Follow Emirates 24|7 on Google News.