Dana Gas finds 100bcf of gas in Egypt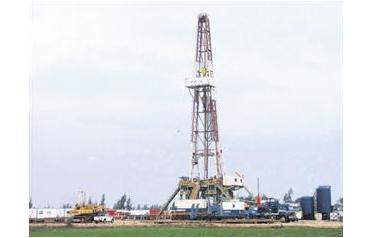 Sharjah-based Dana Gas yesterday announced it has found 100 billion cubic feet of gas in one of its Nile Delta concessions in Egypt, its fifth such find since last year.

The Azhar-1 well is set to add up to 100 billion cubic feet (16m barrels of oil equivalent) to the company's reserves in Egypt, the Middle East's first and largest regional private sector natural gas company. "This comes soon after the announcement of a dry gas discovery at the West Manzala-2 well and three gas and condensate discoveries at the El Basant-1, El-Basant-2 and Salma-1 wells," said a statement.

Azhar-1 is the latest in a string of discoveries resulting from Dana Gas' aggressive drilling campaign in Egypt, which began in 2008 and continues to yield results this year. "The discovery at the Azhar-1 well represents our fifth consecutive discovery from our 2008–2009 drilling campaign.

"A preliminary estimate of the exploration reserves of Azhar-1 discovery is in excess of 100 billion cubic feet of gas and additional wells are planned for other potential hydrocarbon bearing zones that might increase the total reserves up to 150bcf gas," said Dana Gas Upstream Executive Director Ahmed Al Arbeed. The Azhar-1 well is located in the West El Manzala Concession, approximately 10 kilometres from the Company's El Wastani gas processing facilities, and was spudded on December 6, 2008, reaching a total depth of 3,150 metres in the upper Sidi Salim formation.

The well revealed 18 metres of net pay in a good quality sandstone reservoir of the Qawasim formation.

The initial production test from an 18 metre interval yielded production of 15.1 million standard cubic feet per day of gas and 444 barrels of condensate per day through a 32/64" choke.

Dana Gas Egypt Country Director Hany Elsharkawi said the development plan for this discovery is currently being prepared. "The plan includes the drilling of a number of appraisal and development wells that will be tied into the nearby pipeline, which Dana Gas is currently constructing, to connect the recent El Basant discovery to the El Wastani Field.

"We expect to start production from Azhar-1 during mid-2009, which will take the Dana Gas El Wastani plant to full capacity. The close proximity of this discovery to our existing plant and to the El Basant discovery enables us to bring these fields on stream quickly and comparatively cheaply."
Follow Emirates 24|7 on Google News.