Dana Gas rules out impact of global crisis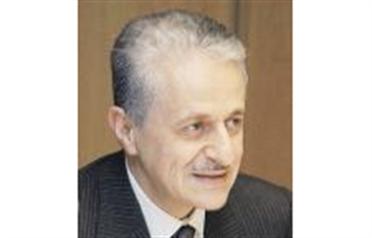 Dana Gas said yesterday it expects strong performance in 2009 on the grounds it has sufficient funds and remained immune to the global financial crisis.

The Middle East's first and largest private-sector natural gas company said there would be growth in both production and operations despite its record performance in 2008, when revenues peaked at Dh901 million in the first three quarters.

"We expect a strong year of growth in both production and operations, building on the company's significant achievements of 2008, when it achieved revenues of Dh901m in the first nine months of the year. Production grew by more than 50 per cent with the start-up of its major gas project in the Kurdistan region of Iraq, and further discoveries in Egypt," said Dana Gas Executive Chairman Hamid Jafar.

"The company has no exposure to real estate or stock market investments, and is in a solid cash position to fund its project requirements, having raised $1 billion [Dh3.67bn] in a convertible sukuk in late 2007 despite a tightening credit market."

Speaking about the company's achievements and business outlook, Jafar said 2008 was an excellent year for Dana Gas, and that it would continue to build on its important asset base this year, adding that it already has major plans under way.

"Dana Gas will continue to implement strategies for growth and expansion, focusing on capturing new opportunities through both acquisition and new project development. This year will see the long-awaited start-up of the UAE gas project and fast-track development of the Zora Gas Field in Sharjah, while our production in the Kurdistan region of Iraq will progressively increase to 300 million standard cubic feet per day. Our recent discoveries in Egypt will also be brought into production, while we continue with further extensive developmental activities in all our projects," he said.

According to a Dana Gas statement, one of the company's most notable achievements of the year was the delivery of first gas in its major joint project with Crescent Petroleum in the Kurdistan region of Iraq in a record time of 15 months. With an investment of about $650m, the project is the largest private-sector investment in Iraq today and the largest private-sector oil and gas project in the country for several decades, according to the statement.

The delivery of first gas enabled Dana Gas to announce in November that its production was up by more than 50 per cent, it said.

In its Egypt operations, Dana Gas made a number of important gas discoveries as part of its extensive drilling campaign for 2008. Most recently the important rich gas discovery last week in its El Basant-2 well, in addition to its oil discovery at El Baraka-2 and gas discoveries at El Basant-1 (El Tawil), with current discoveries already exceeding the target for new reserves in 2008.

"More discoveries in Egypt are expected soon, potentially doubling the company's 2008 reserve base. These results significantly enhance the economics of Dana Gas's Egyptian assets, and will add materially to the company's overall gas and petroleum liquids production. In total, Dana Gas plans to increase total production rate by 76 per cent in 2009, to 68,000 barrels of oil equivalent per day by the end of 2009," Dana said. "The company will be starting the construction of the LPG recovery plant in Ras Shuqair, and will be conducting feasibility studies for other similar projects in Egypt. Dana Gas also has major plans for its Gas Cities concept and is looking to expand business development of this endeavour."

In the UAE, Dana Gas signed agreements and completed projects, including its joint venture with Emarat to own, manage and operate the Middle East's first common user gas pipeline, the Hamriyah gas pipeline project, which was inaugurated in June 2008.
Follow Emirates 24|7 on Google News.