Debt clause weighs on Dewa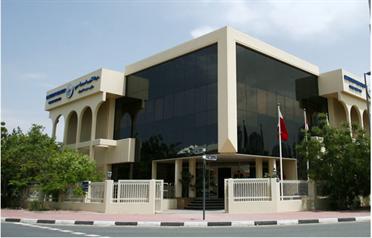 Dubai Electricity and Water Authority (Dewa) needs to ensure that the potential acceleration of payment for its $2 billion (Dh7.34bn) securitisation does not materialise to assuage investors and credit rating agencies.

Recently, the downgrades of the ratings of Dewa's securitisation programme, Thor Asset Purchase Company, have caused a "specified event" under the transaction documents to have occurred, which would lead to the acceleration of the rated debt.

That means it would have been possible that the payment of the debt instrument originally maturing in 2036, may have been redeemed in full in a much earlier date.

All the noteholders, however, have waived the occurrence of the "specified event" for a period of time. But Moody's said Dewa has to renegotiate the terms of the transaction to finally seal the loophole.

"The repayment has been waived and the repayment has not been called upon. There is no event. But we need to ensure that this potential loophole in the documentation is filled and that securitisation is available until the maturity date," Philipp Lotter, Senior Vice-President, Moody's Middle East, told Emirates Business.

"Once that happens, the liquidity of Dewa will improve substantially and that is something we will factor in the rating," he said.

"They just need to renegotiate this rating trigger and once they've done this successfully, once the risk of this obligation being called upon disappeared then that would be very positive," he said.

The Dewa managing director and CEO told Emirates Business earlier this month that the utility firm is positive that its credit ratings will be raised next month as it posts "good" 2009 financial result.

Saeed Mohammed Al Tayer said the utility firm has not been affected by the recent credit downgrades, and remains "very strong". Some of Dewa's debts are guaranteed by the government but not all of them, according to Moody's.

"They need to sort out their renegotiations of the securitisation. If they do that, then together with a good set of 2009 results that would certainly be positive for the rating – whether it is enough for an upgrade is something I don't want to pre-judge but good news is always welcome," Lotter said.

"We are not terribly concerned about the securitisation issue. One it is government guaranteed and two, the repayment event itself was never called," Lotter said.

Dewa is just one of the six issuers in Dubai that Moody's placed under review. There is still room for more downgrades, Lotter said, because the circumstances are very much linked with the Dubai World debt re-structuring.

The downgrades may be taken anytime and is dependent on any news that would come up from the $22bn debt renegotiations.

Moody's has been downgrading the ratings of its Dubai issuers for the past six months, the last one was in December when it downgraded its issuer ratings for DP World, Dewa, Jebel Ali Free Zone, Dubai Holding Commercial Operations Group, Emaar Properties and DIFC Investments, citing a lack of government support over the emirate's debt obligations.

DP World issuer and debt ratings were downgraded to Ba1 from Baa2; Dewa ratings were lowered to Ba2 from Baa2; Jebel Ali Free Zone to B1 from Ba1; and Dubai Holding Commercial Operations Group to B1 from Ba2. At the same time, Moody's downgraded Emaar issuer ratings to B1 from Ba2 and DIFC Investments to B2 from Ba1.

All the ratings remain on review for further downgrade.

"There are still some room for downgrading actions to some of the Dubai ratings," Lotter said. "Our review is dependent on variables that we cannot influence like the degree to which Dubai Word and its creditors would agree to a stand still and the degree to which the government of Dubai introduces measures or policies aimed at differentiating between important strategic companies and less strategic companies."

Unlike Dubai, review of Abu Dhabi issuers are more structured hence a result should be announced by the end of March.

"We want to resolve the Abu Dhabi review by the end of the quarter," Lotter said. "Abu Dhabi government-related entities are in review for downgrade. So there is a chance that some or all those ratings may face downgrades over the near term as we go through this review."

Moody's has placed the ratings of seven UAE government-related issuers (GRIs) on review for possible downgrade on December 10. This includes all GRIs that are owned by either the federal UAE Government, or the Government of Abu Dhabi.

Issuers whose ratings were placed on review for downgrade include Abu Dhabi National Energy Company (Taqa) issuer and debt ratings (Aa2 ); Mubadala Development Company (Mubadala) issuer and debt ratings (Aa2); Tourism Development & Investment Company (TDIC) issuer and debt ratings (Aa2); International Petroleum Investment Company (Ipic) issuer and debt ratings (Aa2); etisalat issuer ratings (Aa2); Dolphin Energy (Dolphin) long term debt rating ( Aa3) and Aldar Properties (Aldar) issuer and debt ratings (A3).

"What we're trying to understand is whether the implicit government support factoring into these ratings are still appropriate in light of what happened in Dubai," Lotter said.

He said ratings in these firms would not go down by a multitude of notches. The purpose of the review, he added, is to determine whether there is a need for a moderate distinction between the corporates and governments. "That notwithstanding, Abu Dhabi is highly liquid and is very wealthy," he said.
Keep up with the latest business news from the region with the Emirates Business 24|7 daily newsletter. To subscribe to the newsletter, please click here.
Follow Emirates 24|7 on Google News.