Dewa expects positive response to deferred $1.5bn bond in Europe, US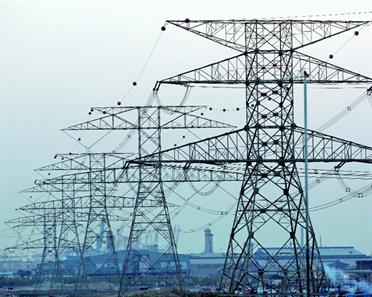 The roadshow for Dubai Electricity and Water Authority's (Dewa) $1.5 billion (Dh5.5bn) bond has been deferred by a week from the initial March 15 date, disclosed a senior official.
The bond, to be promoted in Europe and US in the second half of this month, will be finalised by the first week of April, said Saeed Mohammed Al Tayer, MD and CEO, Dewa. The bond programme will not be guaranteed by the Dubai Government. Despite this, the outcome of the fund-raising for Dewa's repayment and project need, is expected to be positive.
"There may be a week's delay. We hope to finalise this in the first week of April, it depends on the market," said Al Tayer. "At what price, I still don't know. Aside from the $1.5bn bond, there are no plans to tap the debt and bank market this year. It is, however, a good time for ECAs because of its long tenor and low interest."
The firm has already raised Dh5bn through ECAs with Germany, Italy and France and any new ones will depend on "future projects".
"There is government backing for some, such as in securitisation vehicles, but not for all," he said. "For example, export credit is not government backed because it is based on Dewa's technical and financial performance." Dewa bonds are also not guaranteed by the government, he said.
An example of a government-guaranteed instrument is the $2bn (Dh7.34bn) Thor Asset Purchase Company, Dewa's securitised debt programme maturing in 2036.
Recently, Moody's said Dewa needs to ensure that the potential acceleration of payment for its securitisation does not materialise to assuage investors and credit rating agencies. Due to the downgrades in ratings of the debt programme, a "specified event" under the transaction documents has risen, which could have led to the acceleration of rated debt.
All noteholders, however, have waived the occurrence of the "specified event" for a period of time. Al Tayer declined to comment on whether Dewa has to renegotiate terms of the transaction to finally fill the loophole.
Dewa is a wholly owned government entity, formed to supply water, water treatment and electricity services in the emirate of Dubai.
It has significant infrastructure spending requirement given the rapid pace of development across commercial and residential sectors. As the sole authorised utility provider in Dubai, it has significant revenues from various consumer and commercial accounts. However, the payment cycle of these accounts is monthly while Dewa's spending needs are often large, staged payments across major infrastructure projects.
The commercial paper funding structure (securitisation) has presented it with a unique opportunity to match the monthly cycle of commercial paper funding to the payment of consumer and commercial receivables received by Dewa, and raise a substantial amount of funding from the sale of future rights.
Follow Emirates 24|7 on Google News.