Dewa extends bidding dates for power project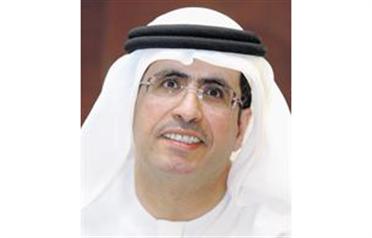 Dubai Electricity and Water Authority (Dewa) has extended bidding dates for the first and second phases of its Hassyan Power Generation and Desalination Plant project to September.

Dewa was earlier expected to award the contracts for the two-phase construction of the project in August last year.

Data from information provider ProLeads shows that each phase costs $1 billion (Dh3.67bn). They will have a combined capacity to generate 1,500 MW of power and produce 100 million gallons of water per day. The two phases will see the construction of four gas and two steam turbines, apart from seven desalination units.

In a statement sent to Emirates Business, Saeed Mohammed Al Tayer, Dewa's Managing Director and CEO, said the first tender will be closed on September 8, and the winner will be announced on January 6, 2010. The second tender will be closed on September 13 and the winner will be announced on January 12.

The statement came after this newspaper reported on February 17 that Dewa would be delaying the bidding for the $8.6bn Hassyan plant. Al Tayer earlier said the state-owned utility company planned to close the tender for eight months, citing the fact that the emirate still has "sufficient surplus and reserves".

"The aim behind the aforementioned extension is getting best specifications through close follow-up of the latest developments in global markets without affecting credibility and quality, along with bringing in international contractors and highly efficient equipment exporters," Al Tayer said in a statement yesterday.

He added that the time to operate the first gas turbine was extended from 31 to 36 months to meet all required specifications.

Dewa expects a positive response from the market, Al Tayer said, both in the number of international companies participating in the tender or in cost reduction in the two projects. Although the closure of the two tenders has been extended, he said other Dewa projects will not be delayed.

Meanwhile, other projects, such as phase one of Station Q, a $2.6bn Greenfield power generation plant, and phase three of Station four, slated to cost $4bn, are still in their planning stages. The former was slated to begin in the third quarter of 2010 while the latter was originally planned to begin in the second quarter of 2011.
Follow Emirates 24|7 on Google News.