Dewa mulls CER sales this year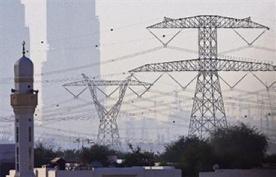 Dubai Electricity and Water Authority (Dewa), the utility responsible for water and power supply infrastructure in Dubai, may start selling CERs (Certified Emission Reductions) this year.

The utility plans to sell one to two million CERs a year from 28 clean development mechanism (CDM) projects. It is currently evaluating bids for a tender floated earlier, Dewa's Director (special projects), Bert Kleinveld told Emirates Business.

Evaluation of one of its CDM projects suggests a return of seven per cent on investments, Kleinveld said. One CER, which is a certification of having captured or reduced one tonne of carbon-dioxide, is currently averaging at €13 (Dh64) in the three carbon trading exchanges in Europe. Demand dictates the price of a CER.

The utility is studying several projects that reduce emission of carbon, and plans to convert these efficiency improvements into tradeable carbon credits or CERs and convert eligible CERs into attractive funds, Kleinveld said.

A study that suggested a six times higher cost (as compared to conventional sources) involved in production of power from solar panel has forced the utility to delay its plans for commercial exploitation of solar energy in Dubai.

"We are evaluating different technologies. We may not develop a solar plant at the moment, but we are looking at developing this [solar power] on a pilot basis," Kleinveld said. The utility is also considering a "more technical and more advanced" desalination process, Kleinveld said. He said the budget for incorporating green energy into Dewa is "extensive".

Dewa MD and CEO, Saeed Mohammed Al Tayer had earlier said that Dewa plans to enhance its power production capacity to 10,000 MWs this year from the existing 7,000 MWs. As regards its 120 million gallons of water desalination capacity, Dewa is now attracting bids from IWPPs (Independent Water and Power Producers), the first of which plant is to be built at Hassyan, Dubai.

Kleinveld said Dewa would wait for commercial usage of solar energy till there was a parity between price of solar electricity and power produced from conventional sources. The results of a study conducted the last year suggested that exploiting solar power for commercial usage is unviable now, he added.

"We completed a very extensive study on the potential of solar power in Dubai in December last year. When we are generating power at 20 fils a unit from conventional sources, a solar power plant would supply power to us at AED 1.27. We cannot bring such a six-fold increase in tariffs to the public."

Dewa is also going ahead with plans to replace conventional electric metres with smart metres, Kleinveld said.
Keep up with the latest business news from the region with the Emirates Business 24|7 daily newsletter. To subscribe to the newsletter, please click here.
Follow Emirates 24|7 on Google News.