DME may be benchmark for pricing Aramco oil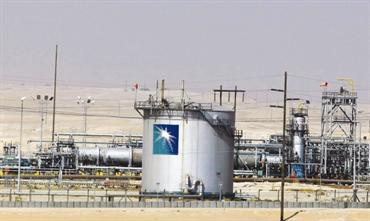 Saudi Arabia-based Aramco, the world's largest oil company, is closer to pricing its oil against the Dubai Mercantile Exchange (DME) benchmark, according to a top exchange official.

"I don't know whether it will happen soon, but it will definitely happen," DME Chief Executive Officer Thomas M Leaver told Emirates Business.

"We had been talking to Saudi Aramco and other national oil companies before we were set up," he said.

DME has also been holding talks with other national oil companies in the Gulf to price their oil against the Oman contract.

"DME has been able to provide fair value to Oman crude and that sets an example," he said.

Leaver said that he is optimistic about Aramco moving on to price its oil against the DME benchmark.

The onset of the credit crisis and the plummeting oil prices in 2008 served as a "catalyst" for DME to attract national oil companies to price their crude against the Oman contract.

Levaer said that the other factors such as migration to the Globex trading platform and the taking of equity stake by "strategic investors" also played a role in generating renewed interest in the exchange. Between August and October the last year seven investors that include Goldman Sachs took a collective equity stake up to 20 percent at the exchange. Volumes at the exchange surged in November 2008 after the Globex migration was announced. The volumes set a record of 6,484 contracts on January 13 this year. About 2000 contracts, each comprising 1000 barrels of oil are being traded at the exchange on an average daily in 2009.

The DME Oman futures began trading at a premium to the WTI, the popular North American crude benchmark as the crisis seeped in. Saudi Arabia which prices most of its crude produce against the WTI and on a pricing mechanism set by energy analysis firm Platts should therefore find it logical to move over to the Oman contract, Leaver said.

"We believe that if Saudi Aramco incorporates the DME price into its pricing methodology, other national oil companies in the region will follow," he said referring to the national oil companies of Abu Dhabi, Qatar and Kuwait.

Leaver said that Dubai has not been pricing trading its oil on the DME because of its low production level. "But they price their oil against the DME benchmark," he said. Aramco controls a total of 264bn barrels of oil reserves and produces 3.4bn barrels annually and has the potential of swinging the global oil markets.

The DME is planning to launch options contracts linked to its Oman oil futures contracts but would wait until over 10,000 contracts on average begin trading at the exchange daily. "That's a basic volume of trade essential to launch options," Leaver said.

The DME launched its Oman futures contract in June 2007 in an attempt to establish a new benchmark price for the 12 million barrels per day (bpd) of crude exported from the Middle East to Asia daily. The consumption of oil in Asia is higher than North America and therefore "East of Suez" markets are of prime importance to DME, Leaver said.

The DME CEO was bullish on the exchange's potential to reach a volume of trade of over 10,000 lots per day. "We have been technically successful, now we are concentrating on being commercially successful. I have been in regular touch with the regional NOCs. Once they begin to use the DME benchmark in the official pricing formula, we would see a surge in activity at the exchange," he said.
Follow Emirates 24|7 on Google News.