Dubai, Abu Dhabi crude prices rise after adhering to Opec quota cuts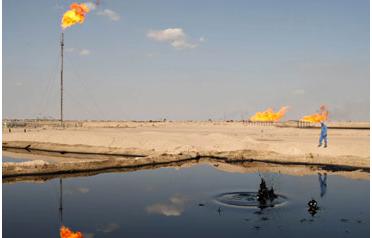 The price of crude oil produced in Dubai and Abu Dhabi rose adhering to Opec quota cut, according to a recent study.

Price of Murban, the Abu Dhabi crude has registered the maximum increase as a result of Opec's 4.2m barrels a day shave off in January, the study said.

Global Investment House (GIH)s, a Kuwait-based investments advisory company said Murban price rose $5.56 a barrel after UAE adhered to Opec cuts. The price per barrel of Dubai crude oil rose $3.48 a barrel. Dubai's rise is considered particularly important considering it sets a benchmark for Middle East's oil export to Asia. Otherwise, at just about 150,000 barrels a day of daily production, Dubai is not counted among prominent oil producers.

Prices of other crudes in the Opec basket also rose in the range of $ 2.2 per barrel to $ 5.6 per barrel, GIH data showed.

The GIH study follows recent media reports that Opec basket prices have constantly risen even as the major oil benchmarks like WTI and Brent have not responded to the Opec reductions. Oil analysts say while the Opec basket prices respond directly to supply and demand fundamentals, the prices at the exchanges such as Nymex and Inter Continental Exchange – ICE respond to investor sentiments and general market conditions.

"Opec basket responds quickly to cuts as its solely based on supply and demand fundamentals. However market sentiments play a bigger role at the exchanges like Nymex and ICE," a DIFC based energy analyst said.

"An across-the-board recovery was witnessed in January in crudes in the Middle East, bringing to a halt sharp declines in the past four months. Murban increased the most to $5.56 followed by BCF-17 (the Venezuelan crude) with an increase of $5.49. Kuwait export also witnessed an increase of $3.53," the report said.

GIH data showed Opec basket's reference price rose $2.92 in the period. While the basket price stood at $38.86 a barrel in December 2008, it rose to $41.52 a barrel in January. The prices of Saudi Arabian crude Arab Light rose by $2.41 a barrel to $41.23. Basrah light (Iraqi oil) also rose by $2.2 to $37.27 a barrel.
Follow Emirates 24|7 on Google News.