Energy City Qatar will start operating in 2010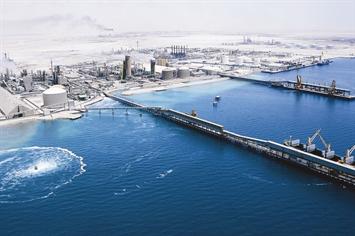 With its infrastructure 70 per cent complete, Energy City Qatar will begin operations in mid-2010, CEO Hesham Al Emadi said.

He said companies continued to register during a period when oil prices suffered one of their worst downswings in history.

"Work on the project is 70 per cent complete and we will begin operations mid next year. We have allotted most of the plots for the project," Al Emadi told Emirates Business.

The City is a first-of-its-kind project in the region, and as far as its charter goes, it aspires to be the Gulf's hydrocarbon industry business centre. Being developed over an area of more than 1.2 millio square kilometres, the project worth $10 billion (Dh36.7bn) is expected to be a trading hub for not only oil, but gas and its derivatives gas to liquid (GTL) and liquified natural gas (LNG).

Energy City will have an energy trading platform International Mercantile Exchange (IMEX) and will house the offices of the world's prominent petroleum companies. The exchange plans to trade oil and gas from the region.

Considering Qatar is the world leader in gas derivatives, liquified natural gas (LNG) and gas to liquid (GTL) are also to be traded at Imex.

The Imex will come under regulatory power of Qatar Financial Centre Regulatory Authority (QFCRA).

QFCRA regulates companies at Qatar Financial Centre (QFC).

Energy City wants to develop itself on the lines of energy trading hub as Houston.

"Holding more than 60 per cent of the world's proven oil reserves, and over 40 per cent of the world's natural gas reserves, the Middle East's long-term crucial position in fuelling global growth is clear.

"Yet, thus far the region does not have a centre for the management of above ground resources such as Singapore, Houston, Calgary, Stavanger and Aberdeen," the company says on website.
Follow Emirates 24|7 on Google News.