Exxon reserves increase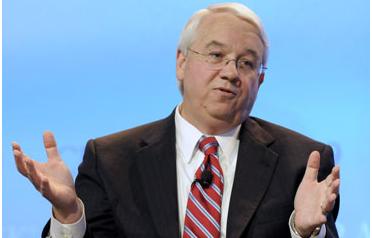 Exxon Mobil Corporation yesterday said additions to its proven reserves in 2008 totalled 1.5 billion oil-equivalent barrels, replacing 103 per cent of production.

Excluding the impact of asset sales, reserves additions replaced 110 per cent of production. These additions assume the long-term pricing basis that the corporation uses to make its investment decisions, rather than single-day, year-end pricing, according to a press statement.

"Exxon Mobil continues to make quality reserves additions, and has replaced an average of 110 per cent of production over the past 10 years," said Rex W Tillerson, Chairman and Chief Executive Officer of the company. "This strong performance reflects our strategic focus on resource capture, a disciplined approach to investment and excellence in project execution."

"We take a long-term view of resource development and invest throughout the commodity price cycle. Adding new reserves ensures that ExxonMobil will continue to develop new supplies of energy that will be critical to help meet the world's growing needs into the future."

The annual reporting of proven reserves is the product of the corporation's rigorous process that ensures consistency and management accountability in all reserve bookings.

The corporation's reserve additions in 2008 reflect both new developments with significant funding commitments and revisions and extensions of existing fields resulting from drilling, studies and analysis of reservoir performance. Reserves additions from the Kearl Phase 1 oil sands project in Canada totalled 1.1 billion oil-equivalent barrels. Proven additions were also made in a diverse range of countries including the US, Norway, Nigeria, Angola and Australia. Asset sales in 2008 reduced proven reserves by 0.1 billion oil-equivalent barrels.
Follow Emirates 24|7 on Google News.