Feed-in tariffs will help solar plants grow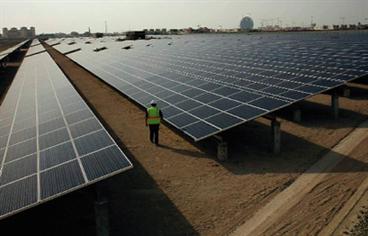 GCC countries such as the UAE and Saudi Arabia need to support solar energy projects through 'feed-in tariffs' and through other appropriate subsidies, said the CEO of Suntech a Chinese company whose installations at the Abu Dhabi-based Masdar City produces 5mw of power – half of the city's total capacity.

"Places such as Abu Dhabi and Saudi Arabia certainly have the potential to be a great market for solar products. But then the markets need support from the governments," Zhengrong Shi, Chairman and CEO of Suntech, told Emirates Business. Zhengrong, who has 15 patents of solar technologies to his credit, has been hailed as the 'Solar King' by the Fortune magazine and as one of the top 50 environmental heroes by the Time magazine.

These two GCC countries, which hold large oil reserves, are also considering introducing feed-in tariffs, said Zhengrong. "We have heard Abu Dhabi and Saudi Arabia are considering introducing feed-in tariffs," he said.

Zhengrong said he is willing to establish a production unit in Abu Dhabi provided there is enough demand for solar products and there is good support from the government. "We and other producers need a good market to manufacture our products here. The government support can come in the form of subsidies, renewable energy policies or through initiating larger projects."

"Middle East market is new to us but it is beginning to grow. We have worked for projects such as Masdar City and Formula1 and with utility projects such as desalination plants and for school projects," he said.

Suntech's annual revenues stood at about $2 billion (Dh7.34bn) in 2008 and less than 10 per cent of this came from the Middle East. About 80 per cent of the revenues came from Europe. "Middle East's contribution to our revenues is negligible as of now. However, we believe that in the next few years the Middle East could be one of the largest markets in the world," said Zhengrong.

"Feed-in tariffs have helped solar power industry in Europe," said Zhengrong.

Feed-in tariffs is a policy mechanism designed to encourage the use of solar power and other renewable energy resources. The policy ensures guaranteed grid access to producers, long-term contracts for the electricity produced, and purchase prices that are based on the cost of renewable energy generation.
Keep up with the latest business news from the region with the Emirates Business 24|7 daily newsletter. To subscribe to the newsletter, please click here.
Follow Emirates 24|7 on Google News.