GCC eyes Philippines renewable sector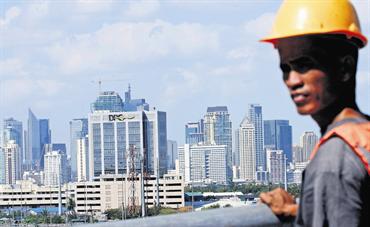 Several GCC investors have expressed interest in investing in the Philippines' renewable sector, said an official.

This is because despite being oil-rich most of the countries in the six-country group lack gas to fuel their energy-extensive residential, commercial and industrial projects.

With a shortage of natural gas (except in Qatar), Gulf countries are pushed to find other alternative sources of electricity, which the Philippines has mastered for years.

"Quite a lot of investors from the GCC and other Middle Eastern countries have visited the Philippines," Jojie Dinsay, Commercial Attache, Philippine Embassy - UAE and Qatar, told Emirates Business, without disclosing how many companies have visited or how much they have committed.

The country's trade agency has been urging Arab investors to allocate some of their capital to the South Asian country, which, according to Oxford Business Group (OBG), has weathered the global economic downturn better than most.

"There are a few who have confirmed their plans and most of them have returned with good feedback. And that's what we aim for – get their attention, invite them to the country and then get their commitment," he said.

Dinsay said investors have shown interest on tourism, real estate and food and agriculture sector but the most noticeable theme has been the inclination to invest in alternative energy.

"Irena is headquartered in the UAE, then there is Masdar. So, naturally, they would want to have deeper understanding and the Philippines has built a good record in clean energy," he said.

The Philippines may be home to the famous White Elephant plant (the $2.3billion [Dh8.4bn] nuclear plant that has never become operational) but a host of other options are now available.

For example, Geothermal energy provides 27 per cent of the country's total electricity production and the Philippines is the second-largest geothermal energy-producing country in the world after the United States. The country has attracted international names, such as Chevron, to invest in renewables.

Last year, nine South Korean companies went to the Philippines seeking local partners in alternative energy. And recently a Finnish firm said it would spend Dh160m in a province called Bohol for a jatropha and timbre plantation project.

Local firms are also looking to boost the sector.

Ecoenerhiya is planning to build a $10m 10MW biomass project in Quezon City; Flying V, one of the country's independent oil players, is planning another $10m diversification alternative energy programme; while Basic Energy Corp will pursue a renewable project in Zamboanga del Norte and a geothermal service contract in Batangas this year.

Thanks to increase in appetite from the investment community and the relative resilience of the local economy, the Philippine business sector is now more optimistic this year.

Grant Thornton's International Business Report (IBR) said optimism of private companies rose to 68 per cent this year from 65 per cent in 2009.

"It's a small uptick, but we're confident that this signals the start of a more upbeat business community," said Marivic Espano, Managing Partner and Chief Executive Officer of Punongbayan andAraullo (P&A), a Grant Thornton-member firm.

Out of 36 countries surveyed, the Philippines ranked sixth in the optimism-pessimism index. While the economy slowed in 2009, OBG said the country has been able to sustain 35 consecutive quarters of growth since January 2001 and is set to accelerate again.
Keep up with the latest business news from the region with the Emirates Business 24|7 daily newsletter. To subscribe to the newsletter, please click here.
Follow Emirates 24|7 on Google News.