Gulf states delay projects to lower costs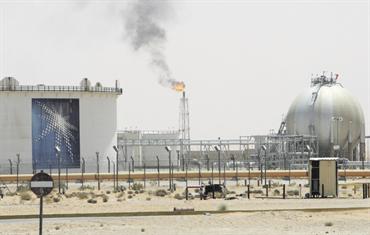 Gulf oil producers are delaying some of their projects in energy and other sectors to take advantage of a steady decline in construction costs as a result of the global economic crisis, according to a Saudi financial centre.

Although state-owned oil companies in the six-nation Gulf Co-operation Council (GCC) have sufficient cash to fund planned capacity expansions and new hydrocarbon ventures, some of their projects could also be delayed because it will be more difficult for contractors to obtain credit to finance their work, said the report by the Riyadh-based Jadwa financial and investment consultancy centre.

It said the short-term outlook for oil prices has worsened due to the global financial crisis but has improved in the medium and long term on the grounds higher cost of raising finance will ally with lower crude prices to reduce the attractiveness of non-Opec supply and alternative energy sources.

It noted the bulk of the increments to non-Opec supply would come from the private sector, which is now facing problems in raising the necessary capital.

"State oil company Saudi Aramco does not need to borrow to finance its investment plans… Aramco is working on five capacity expansion projects to 2011 that are budgeted at $60 billion (Dh220bn)," the report said.

"However, some Aramco contractors are reliant on borrowing to raise capital and may face problems in honouring their commitments. Aramco and other cash-rich national oil companies in the region will largely benefit from lower raw material and contractor costs owing to falling raw material prices and the inevitable postponement of similar work elsewhere. Some projects in the region have already been put on hold pending retendering to try to lock in lower costs… this is also likely to delay their implementation."

Jadwa said while the collapse in oil prices last year has clear negative impacts on the Saudi economy, the prices of other important commodities have fallen just as fast as concerns about demand have intensified.

It said the price falls were across the range of commodities covering industrial raw materials, food products and precious metals.

"Prices of most petrochemical projects have fallen by two-thirds since July. Around $120bn of investment in petrochemicals facilities is planned or under way throughout the GCC. Collapsing prices, much higher financing costs and falling demand raise questions over the viability of some of these projects and it has been reported that around $20bn worth of petrochemicals projects have been put on hold in the Kingdom," it said.

In a study last month, the Arab Petroleum Investment Corporation (Apicorp), an affiliate of the 10-nation OAPEC, said the UAE and other oil producers in the region have started shelving some energy projects because of the global economic crisis and higher costs prior to the drop in prices.

Saudi Arabia as well as Qatar, Iran, the UAE, Algeria, Egypt and Libya accounted for the bulk of the shelved projects, which are estimated at nearly $130bn during 2009-2013, it said.

"Our 2009-2013 review points to potentially higher capital requirements with the upside likely to be capped by the shelving of a substantial number of projects… the financial crisis has entered a new tumultuous phase and has spilled over to the real economy," Dammam-based Apicorp said.

"Current trends in the credit and oil markets have combined to increased downside risks for both the Mena macroeconomic outlook, which may deteriorate substantially and the energy investment outlook whose potential is likely to be capped further."

Its figures showed the total investment requirements for energy projects in the Middle East and North Africa (Mena) are estimated at $650bn, while the actual projects that would be carried out are worth $520bn.

"Although the overall capital structure in those projects has shifted much more to equity, securing the appropriate amount and mix of debt will be considerably more challenging and costly," the study said.

"The sectoral pattern, which is dominated by the refinery link of the oil supply chain, highlights a maximum shelving in the gas-based petrochemical sector."
Follow Emirates 24|7 on Google News.