IEA cuts forecast for global oil demand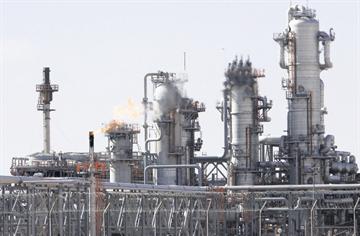 The International Energy Agency (IEA) has slashed its estimate for global oil demand in 2009 because of the worsening economic downturn. In its new survey, the IEA cut its forecast for demand this year by 570,000 barrels to 84.7 million barrels a day – 1.1 per cent lower than 2008.

The Paris-based agency yesterday said oil demand last year is estimated to have slid 0.4 per cent to 85.7 million barrels a day. This is for the first time in more than two decades that oil prices have slid for two consecutive years.

IEA cited the International Monetary Fund's (IMF) expectation of the world economy growing at a slower rate as the reason behind downward revising its forecast. The IMF now expected the world economy to grow by only 0.5 per cent. The Energy Information Administration (EIA) of the US has already given grimmer forecast for oil demand in 2009.

With winter getting over in the northern hemisphere and demand for oil remaining stubbornly perched to the bottom, oil prices could only rise if the Opec curtails further supply and ensure that its members comply, analysts say. "With the demands having already taken a beating and expected to do so further in the coming months, it's the supply and demand fundamentals that need to work. Opec will need to cut production in the next meeting scheduled in March and I believe that they will do that," said Ole S Hansen, Manager, futures and fixed income, Saxo Bank, Copenhagen. Opec's next meeting is scheduled to be held on March 15 in Vienna.

Financial advisory firm Merrill Lynch said in its recent report that European demand for heating oil stayed firm in winters. Furthermore, European countries have used the low prices to build up inventories. ML gave a grim forecast for the approaching summers.

Hansen said there would, however, always be apprehensions about which Opec member is complying with the oil body's last decision to shave off 4.2 million barrels of oil daily from cumulative daily production. "Saudi Arabia has been playing its role. But are the other countries doing it? There are countries that talk a lot but do little. There are always countries who can be pointed out as non-compliant," he said. With supply still hanging out in the markets, oil producers need to ensure that an oil price of $45 a barrel is reached first. "There will be no business, if it goes below $38," Hanson said.

Fransisco Blanch the Merrill Lynch analyst who is famed for having closely predicting oil's July high of $147 a barrel maintained a "negative view on petroleum demand".
Follow Emirates 24|7 on Google News.