IMF projects better 2010 fiscal balance in oil producing nations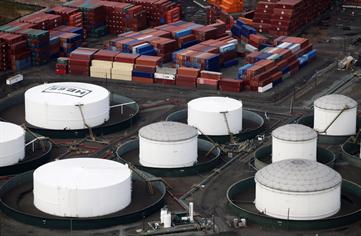 An increase of around $15 in oil prices through 2010 is expected to expand the fiscal surplus in most oil producers after it sharply declined in 2009 because of steep fall in crude prices, said the International Monetary Fund.

According to a working paper prepared by two IMF analysts, oil prices could average around $77 a barrel in 2010 compared with nearly $62 in 2009 and a record high average of $97 in 2008.

The paper said the large drop in crude prices in 2009 depressed the combined budget surplus in 31 oil producing countries, including the six-nation Gulf Co-operation Council (GCC), by 10 percentage points.

"The average overall surplus for the whole sample of countries would fall 10 percentage points of GDP to two per cent of GDP in 2009, getting back to the level recorded in 2003. The fiscal position is projected to shift from surplus to deficit in twelve countries in the sample," the paper said,

It said the deterioration in the fiscal position is more or less the same across country groups by income level, but more dramatic for high income countries, including the GCC, with a fall of around 14 percentage points of GDP. In contrast, the non-oil primary balance, measured in per cent of non-oil GDP, is projected to improve in lower income countries.

"While high income countries on average would expand their non-oil deficits, lower-middle income and low income countries would contract their deficits by an average of 4.5 per cent of non-oil GDP, again probably linked to insufficient savings and/or lack of financing," said the report.

"Prospects for 2010 are positive based on more recent future oil prices… the IMF is projecting a recovery in the average annual oil price for 2010 to around $77 per barrel based on observed future prices."

It said preliminary projections for 2010 based on those prices suggest a recovery of the overall fiscal balance by four per cent of GDP on average. "This improvement would be more marked for high and low income oil producing countries. Most of the improvement would come from higher oil revenue, but non-oil revenue ratios would also recover slightly in higher income countries together with economic activity."
Keep up with the latest business news from the region with the Emirates Business 24|7 daily newsletter. To subscribe to the newsletter, please click here.
Follow Emirates 24|7 on Google News.