Indonesia plans first diesel exports of 1.6 million barrels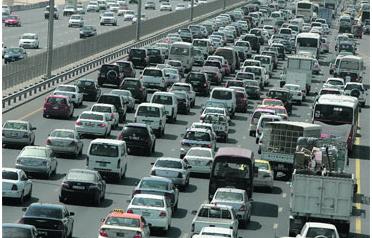 Indonesia
's Pertamina plans to export for the first time 1.6 million barrels of diesel this month, four times above expectations, to help lower bulging stockpiles as demand from the power sector fell, traders said on Wednesday.
The top Asian diesel buyer's aim to become an exporter will further dampen the regional market that is already experiencing a glut of the fuel also used in transportation, industry, construction, fishing and farming, due to the worsening global slowdown.
The state energy firm plans to export six 200,000-barrel cargoes of 0.05 per cent sulphur gas oil from the Dumai refinery, and two equal-sized lots of the 0.07 per cent grade from the Balikpapan plant, traders said.
"Pertamina is planning in that direction. Supplies are very high in Indonesia," said one trader in Singapore.
The government on Tuesday allowed Pertamina to export diesel for the first time ever, reversing its initial resistance to the proposal.
News of such heavy export plans hammered Singapore gas oil crack spread to a three-year low of $9.37 a barrel, the worst since February 13, 2006, when the value against Dubai crude stood at $7.72 a barrel.
Pertamina will also slash diesel imports to 2.4 million barrels in February from 3.0 million barrels in January, as utilities use more gas instead, traders in Singapore said last month.
DIESEL DEMAND SLOWING
Slower economic growth puts a lid on oil demand in Indonesia, Southeast Asia's biggest economy and Asia's top diesel and gasoline importer, despite lower prices for subsidised fuel.
The country imports a monthly average of 5.0-6.0 million barrels of gas oil (diesel) via term contracts and spot purchases, with anything below 5.0 million barrels signalling poor demand.
However, regional supplies are abundant with Singapore onshore middle distillate stocks holding strong at 12.848 million barrels last week, after hovering above 13 million barrels for three weeks, forcing Asian traders to seek export outlets in Europe.
Indonesia has been seeking to cut its use of oil products for its electricity sector by using other fuels particularly coal and gas to fuel power plants.
State power firm PT Perusahaan Listrik Negara (PLN) has said it expects to consume 4.6 million kilolitres (28.9 million barrels) of diesel in 2009, down from 6.0 million kilolitres (37.7 million barrels) in 2008.
Pertamina, which has nine refineries scattered around the archipelago with a combined capacity of around 1 million barrels per day, was also considering cuts in processing rates to help reduce the diesel glut.
But such moves will also hurt its supplies of gasoline and force it to boost imports of the auto fuel.
The refineries supply 70 per cent of domestic oil consumption, while the remaining 30 per cent has been met through imports.
Follow Emirates 24|7 on Google News.