Ipic-MAN venture likely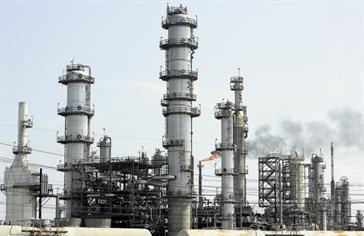 Germany's MAN Group, a truck production and engineering group, will establish a joint venture with Abu Dhabi's International Petroleum Investment Company (Ipic) to establish a regional operating unit in the UAE, a top official from MAN told reporters.

According to Dr Mathias Mitscherlich, Chairman of MAN Ferrostaal, a subsidiary of MAN AG Group, the joint venture, called Ipic-MAN Ferrostaal (IMF), will be set up to invest in diversified sectors. The areas included regional petrochemical, power oil and gas and renewable energies, services and industrial, such as marine and automotive industry, sectors.

"The 60/40 per cent joint venture company, with Ipic having 60 per cent stake, will be headquartered in Germany as the operational centre. This will be the basis for projects both in Abu Dhabi as well as in the region and North Africa," Dr Mitscherlich told reporters in the capital.

Dr Mitscherlich also revealed the value of the 70 per cent stake Ipic acquired last year and announced the conclusion of the deal.

"We have concluded the deal with Ipic for the acquisition of 70 per cent of the €700 million (Dh3.4 billion) MAN Ferrostaal, which amounts to €490m."

Ipic Managing Director Khadem Al Qubaisi, said: "Ipic is excited by the potential of this acquisition. We are matching top class engineering, construction and project management skills and know – how with a bandwidth of opportunity that is not easy to obtain elsewhere."
Follow Emirates 24|7 on Google News.