Iran establishes national energy fund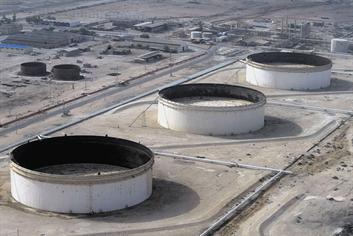 Iran has established an energy fund backed by the Central Bank and other Iranian banks to help finance investments in the sector, Oil Minister Massoud Mirkazemi said yesterday.

"The National Energy Fund, with the help of the resources of four local banks and the Central Bank, has been established to help finance major parts of the oil industry's activities," the official Irna news agency quoted Mirkazemi as saying.

"Several rounds of talks were held in this regard and it was approved by the president [Mahmoud Ahmadinejad]," he said.

Analysts say Iran, the world's fifth-largest crude exporter, needs inflows of capital and more foreign investment to help expand and modernise its all-important energy sector.

But many Western companies are increasingly wary of investing in the country, which also owns the world's second-largest natural gas reserves, due to a long-running international row over its nuclear ambitions.

Mirkazemi said the fund would pave the way for both local and foreign firms to take part in Iranian energy projects. "By using domestic resources we would pave the way for the presence of local firms in oil and gas projects, but at the same time we won't block attracting foreign resources," he said.

"It is necessary to invest in the country's oil and gas development projects, particularly in joint fields with the neighbouring states," said Mirkazemi, who did not provide any figures.

It was not immediately clear whether the energy fund would be linked to a planned new National Development Fund (NDF), to which at least a fifth of the country's oil and gas revenue would be transferred. Irna reported about the NDF last month, saying its top priority would be to invest in Iran and making clear it would replace the existing Oil Stabilisation Fund (OSF).

The OSF, set up in 2000, is a contingency fund set aside by the government to cushion the economy against fluctuating international oil prices and help both the public and private sectors with their hard currency needs by extending loans.

The OSF forms part of the Islamic state's foreign exchange reserves, but its size and the overall foreign exchange reserves are not regularly revealed to the public.

President Mahmoud Ahmadinejad said in December 2008 the OSF was worth the equivalent of over $23 billion (Dh84.47bn).

Critics accuse Ahmadinejad of squandering the windfall oil revenue Iran earned when crude prices soared in the first half of 2008, leaving it more vulnerable now that it faces possible more UN sanctions over its nuclear work.
Keep up with the latest business news from the region with the Emirates Business 24|7 daily newsletter. To subscribe to the newsletter, please click here.
Follow Emirates 24|7 on Google News.