Iran says price not the only condition for Crescent deal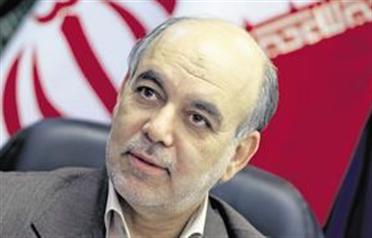 A senior Iranian official said UAE firm Crescent Petroleum must agree to a revised price as well as other conditions for a long-delayed gas export deal to go ahead, in comments published yesterday.

Reza Kasaeizadeh, Managing Director of the National Iranian Gas Export Company, also reiterated a warning that Iran could use the gas from its offshore Salman field at home if the two sides failed to reach a deal.

Iran and Sharjah-based Crescent Petroleum initially agreed a deal in 2001 but prices have increased since then and talks have stalled over pricing the gas that is due to come from Salman.

Kasaeizadeh suggested Iran was also putting other conditions for completing the agreement, including the way the gas would be delivered to the UAE, but he did not give specifics.

"In addition to that (the price) other conditions such as the manner of export, sale and delivery must also be taken into consideration," Kasaeizadeh said in remarks published on the website of state broadcaster Irib.

"Iran can meet the gas needed by the Emirates from the Salman gas field provided that (Crescent) accepts other conditions in addition to the price correction," he said. The initial deal was for the supply of 600 million cubic feet per day.

The UAE needs gas from the $1 billion (Dh3.6bn) project to meet rising domestic demand from industry and power plants. Iranian officials have often warned that Tehran may abandon the deal if they are not satisfied with the terms.

Upon completion of the 270km Siri-Assalouyeh pipeline, gas from Salman could be used to meet domestic needs, Kasaeizadeh said according to Irib.

"We cannot make a distinction between Crescent and other gas buyers and Crescent will have to accept the conditions ... if it is interested in buying Iran's gas," he said.

Crescent's affiliate, Dana Gas, plans to process and transport the gas from Salman to utilities and industrial users in the UAE.
Follow Emirates 24|7 on Google News.