Kuwait says fall in oil price will not halt gas projects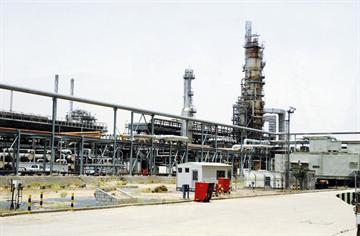 Kuwait, which holds a modest amount of natural gas reserves, would continue its gas exploration and development programmes despite the drop in the price of oil and the current financial crisis, a senior official from the state's oil company said.

According to Mohammed Husain, deputy chairman and deputy managing director, planning and gas at Kuwait Oil Company (KOC), the company would "not stop" its gas projects and added that all KOC gas plans are "on target".

He reiterated that the second phase of non-associated gas project will boost production to 600,000 cubic feet a day, a four-fold increase from its current production of 140-145 cubic feet of gas per day.

"It [the second phase] will be completed by 2011 to 2012," he told reporters on the sidelines of Offshore Arabia conference yesterday. The third phase will bring the production level to one billion cfpd.

It is expected that as gas production reaches one million cfpd, more than 300,000 bpd of condensates will also be produced including ethane, propane and butane, which in turn could boost petrochemical production in the Gulf.

Husain said all other EPC contracts – including the gas line and processing facilities – have already been out for tender, winners of which would be awarded in April this year.

A model for managing the promising gas reservoirs has been prepared as KOC executives commit towards developing gas as a major industry.

Asked on whether KOC has already appraised their reserves, Husain said: "We have been doing a number of study. We have just finished our dynamic model of our reservoir. We are really appraising, exploring and developing and producing at the same time.
Follow Emirates 24|7 on Google News.