Kuwait says no decision yet on new Opec cut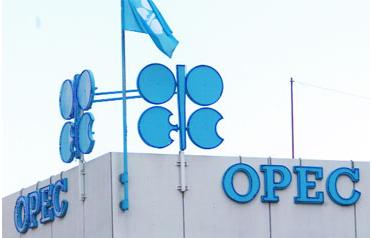 Kuwait
's oil minister said on Tuesday it was still early to decide on a fresh output cut by Opec and any such step has to take the status of the global economy into account.
"Any decision depends on world demand and the status of the world economy and based on these facts we will have to decide whether to cut or maintain the present production," Sheikh Ahmad al-Abdullah al-Sabah told reporters when asked if the producer group should make additional output cuts at its March meeting.
"Still, I'm waiting for statistics and information. Once this is available, we will decide whether to keep up present production or more reductions."
Sheikh Ahmad declined to say if Kuwait, the world's seventh-largest oil exporter, would propose a new supply cut later in the month when OPEC is due to meet, amid plunging oil prices and declining demand.
"It's not an individual decision, it's (collaborative)... I recommend whatever my friends recommend."
The Organization of the Petroleum Exporting Countries has agreed to cut production by 4.2 million barrels per day (bpd), about 5 percent of daily world demand, since September to prop up prices.   
The group next meets to set supply policy on March 15 in Vienna.
On Tuesday, Opec's president Jose Botelho de Vasconcelos, who is also Angolan oil minister, said Opec has yet to decide whether to cut output further when it meets on March 15 in Vienna and a first step would be to ensure full compliance with existing curbs.
A Reuters survey on Monday found Opec compliance was around 81 per cent, close to record levels, but oil prices are struggling to stay above $40 a barrel for US crude, more than $100 below last year's peak of $147.27. 
Follow Emirates 24|7 on Google News.