Low costs help Adco secure 20% price cut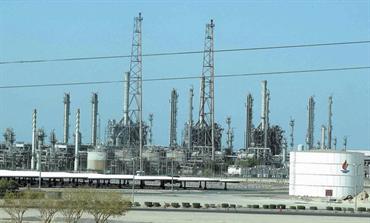 The economic downturn and the resulting low construction costs helped the Abu Dhabi Company for Onshore Operations (Adco) negotiate a 20 per cent price cut in its multi-billion-dollar upgrade of three core oil fields.

Adco awarded two contracts worth $3.5 billion (Dh12.8bn) on Sunday to increase production capacity at Sahil, Asab and Shah oil fields. Analysts say the deal, emerging at a time of stubbornly low oil prices, has ensured the next six months will be the best time to launch the capacity expansion projects by oil producers. Energy Intelligence, an energy analysis and information company, said Abu Dhabi and Saudi Arabia had "pushed back bid deadlines for several upstream and downstream projects into 2009 and put pressure on contractors to lower their prices to reflect the new market conditions."

Construction costs have tumbled because of low steel and cement prices and low labour costs.

In the medium term, over 100 projects, with an overall estimated cost of some $120bn are being undertaken by Opec member countries. These projects are in addition to all energy infrastructure projects, such as pipelines, export terminals and downstream expansion.

A recent report from Global Investment House (GIH) said that the OECD countries will be putting greater volumes of projects online in 2009 as compared to the Opec members.

The deal signed recently also signals several other capacity expansion projects planned by Opec members will not be shelved. "The project costs are getting more and more reasonable. This is the first sign that project costs will reduce. Companies planning to launch projects should launch it now or in the next six months," said Robin Mills, a Dubai-based oil economist.

Coming during an economic downturn, the Adco contract has been "largest ever" for one of the awardees – UK-based Petrofac. While Petrofac won the contract to develop Asab fields, a consortium of Spain's Tecnicas Reunidas and Athens based CCC won the contract to upgrade Sahil and Shah fields.

"Estimates in mid-2008, when construction costs were soaring had in fact put it near $5bn. When the project was launched in 2005, costs were estimated at $1.4bn, but the scheme faced delays and was scrapped and retendered due to lack of interest by international EPC firms," Energy Intelligence said in its latest update. Mills said the trend will pick momentum in days to come. "Saudi Arabia has gone ahead and demanded a reduction in costs. People have expected for a while that the costs will come down. The Adco development supports that," Mills said.

Apparently, there are other reasons why Opec members will go ahead with their capacity expansion plans. "The 2009 scheduled upstream projects in Opec countries should all come on line, though some minor delays may be experienced. For many of these projects, commercial viability was determined at relatively low price levels, and likely would have been stress tested down to $30/b or so. Furthermore, the largest project – Khoreis – is coming on stream in Saudi Arabia, where it was always envisioned it would supplement existing surplus capacity. Strategic commercial reasoning is behind the Saudi Aramco decision to go ahead with these projects, which will be less affected by short-term volatility in oil markets," David Kirsch of Market Intelligence Services with PFC Energy said recently.
Follow Emirates 24|7 on Google News.