Lukoil to halt petrol sales to Iran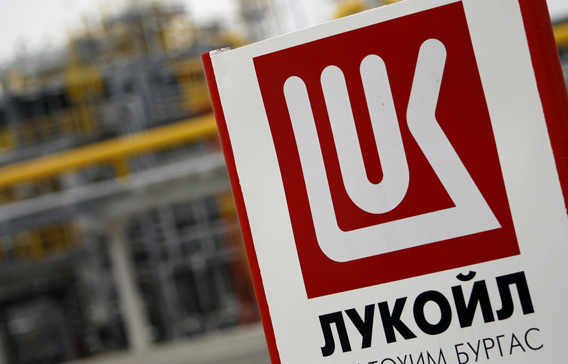 Russian oil major Lukoil will cease supplying petrol to Iran, industry sources said yesterday, the latest addition to a list of companies that have halted shipments ahead of any possible international sanctions.
Lukoil, Russia's No 2 oil company, has been supplying petrol to Tehran intermittently, moving between about 250,000 barrels to 500,000 barrels every other month, traders said.
"They are not one of the major players in supplying petrol to Iran, they do it on occasion," a trader said.
"But now they will stop because of pressure coming from their head office in Moscow," he said.
Lukoil moved a 250,000 barrel shipment of petrol to Iran's Bandar Abbas port between March 10-12, shipbrokers said. Lukoil declined to comment.
Sources familiar with the company said that the Russian energy giant had received verbal directions from senior management instructing traders involved in petrol sales to Iran to cease business activity.
Lukoil has significant exposure in the United States with about 2,000 retail petrol stations, the largest presence there among Russian oil firms.
ConocoPhillips is a major shareholder in the company.
In March Anglo-Dutch oil firm Shell announced that it had stopped petrol supplies to the Islamic republic joining two of the world's largest independent trading companies Glencore and Vitol who had taken similar decisions.
US politicians are working on legislation to penalise fuel suppliers to Iran in an effort to pressure Tehran to stop uranium enrichment.
The West says that the world's fifth-largest oil exporter is using its atomic programme to develop a nuclear bomb, while Iran insists it is for electricity.
Despite the sanctions Iran has maintained a robust import programme of petrol from the international market, buying from Malaysia's state oil firm Petronas, Kuwait's Independent Petroleum Group and France's Total. In March, Iran purchased 128,000 barrels per day (bpd) of petrol, steady to imports made the previous month, traders said.
Although Iran has been having no problems sourcing petrol supply, it has had to pay higher premiums for its purchases this month.
Iran has bought petrol from the international spot market for April at Middle East naphtha quotes plus $90 to $100 a barrel.
The premiums were about 10-15 per cent higher than purchases seen in January and February, traders said.
"They are not having problems for the moment buying petrol from the international market, the import figures shows no signs of slowing down," a trader said. "What could be an issue is if the have to start paying more, because that is a budget issue... and with Iran struggling to sell its crude its pockets must be feeling a little more empty now," the trader said.
Energy-hungry Asian countries are the main buyers of Iranian oil, but recent months have seen a drift in Asia away from crude sourced from the Islamic Republic. India's largest private refiner Reliance Industries will not renew a contract to import crude oil from Iran for financial year 2010, two sources familiar with the supply deal said on April 1.
Japan's Iranian crude imports are also seen declining this year, while China, the world's second-largest consumer of oil, cut its crude imports from Iran by nearly 40 per cent in the first two months of the year.
Senior Iranian officials have dismissed the effectiveness of sanctions.
Follow Emirates 24|7 on Google News.