Merrill Lynch sees oil at $92 a barrel in H2 2010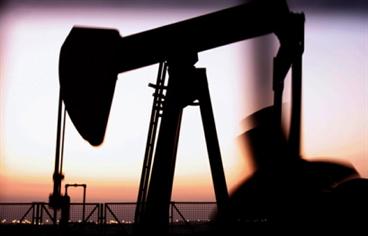 Crude's price will average $78.50 a barrel in the first half of 2010 and at $92 a barrel in the second half, Francisco Blanch, commodity strategist at Merrill Lynch has said.

Blanch is the only commodities analyst who correctly predicted the record $147 a barrel price of oil in July 2008.

Crude for delivery in February was priced $ 82.18 a barrel yesterday at the New York Mercantile Exchange.

"As long as stocks stay high, crude oil prices will likely struggle to rise significantly near-term without a more widespread improvement in economic fundamentals," Blanch said in his new report.

"Although the extremely cold weather could continue to support oil above $80 a barrel in the short-run, we stick to our average for the first half of 2010 forecast of $78.50 a barrel. Thereafter, as the private sector resumes its role as an engine of global growth in the second half of 2010, we see oil prices averaging $92 a barrel and potentially breaking through $100 a barrel as we enter 2011," said Blanch.

As oil prices dipped below $70/bbl on unseasonably warm weather in mid-December, Blanch had argued that an incoming cold front and an improving global economic outlook would put significant upward pressure on oil prices in the short-run.

"Winter turned very cold at the same time in the US, Europe and parts of Asia, after one of the warmest Novembers on record. As a result, demand for distillate increased sharply, reducing the contango in the front-end of the heating oil forward curve," Blanch wrote in his report.

He argued that after winter fades, globally improving economic conditions will drive the demand. "Of course, the cyclical recovery has to consolidate further for the oil demand to recover in full," said Blanch, adding that economic recovery in China, India and Japan is playing a key role in driving the demand for oil.
An increased demand of oil will help reduce the inventory overhang – both of crude and refined products, he said. "The cold snap could result in large inventory draws going forward. Coupled with a heavy refinery turnaround season, weather-related demand will help bring distillate inventories down to more normal levels." The overhang of distillate stocks in the United States stands at 13 million barrels, or 8.2 percent above last year, he said.
Keep up with the latest business news from the region with the Emirates Business 24|7 daily newsletter. To subscribe to the newsletter, please click here.
Follow Emirates 24|7 on Google News.