Metito unlikely to go for IPO this year, eyes expansion first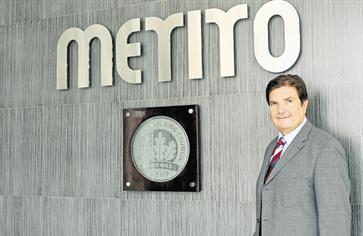 Metito, the UAE-based utilities provider, is unlikely to go for an IPO this year and may opt to concentrate on aggressive expansions first.

A top official from Gulf Capital, which owns the largest stake in the company, said they plan to begin exiting their investments by 2011 and 2012, putting breaks to speculation that Metito may push its IPO plans this year.

"These are young investments so we have to spend enough time to grow them before we consider exits," Karim El Solh, Gulf Capital CEO told Emirates Business. "Plus the market will recover probably by 2011 so think of 2010 as the year of consolidation and growth; and by 2011-2012 we'll start exiting some of our investments."

Asked what it plans to do with Metito, he said: "With Metito – we are now growing so fast, an exponential growth. We're expanding across North Africa, India, Indonesia, we just moved in to China so we are in the process of building one of the largest emerging market water utilities companies. We are still in expansion phase. We don't want to sell them too early. We are supporting them in the execution plan so it's a bit early for them."

Gulf Capital originally bought 60 per cent of the company. The IFC and the World Bank (7.4 per cent) then came and co-invested with them. Gulf Capital's shares got diluted to 56 per cent. Metito, the oldest water utility firm in the Arab World, has 18 concessions in desalination, water supply and wastewater treatment projects.

"It is a promising business. It is a proxy for population boom in the region. The Gulf for example has the highest population growth. We are pushing into new territories," said El Solh.

Earlier, Fady Juez, Managing Director of Metito said the firm may still push its plan to go public in 2010 to finance expansion in emerging markets.

He said the market begun moving after the first quarter of 2010. And if things continue to get better, the company may stick with its 2010 target for an initial public offering.

"For us going public is a step to catapult us to another level and eventually we will go," Juez said in August. "We previously said that we are targeting on or around 2010. Going public is directly linked with the markets. If the markets come back and everything is fine we will probably continue with our target. If the market is not there, we may delay a little bit."

Desalination is expected to boost its revenues. According to the 22nd DesalData IDA Worldwide Desalting Plant Inventory, there are 14,451 desalination plants with a combined capacity of 59.9mn cubic meters per day now online.

This represents an increase of 12.3 per cent over last year. In addition, a further 244 plants with a capacity of 9.1 million meters per day are known to be under contract. The total capacity of all the desalination plants in the world today is 59.9mn meters per day, a 12 per cent rise from 53.3 mn at the end of 2008.
Keep up with the latest business news from the region with the Emirates Business 24|7 daily newsletter. To subscribe to the newsletter, please click here.
Follow Emirates 24|7 on Google News.