No hike in tariffs due to privatisation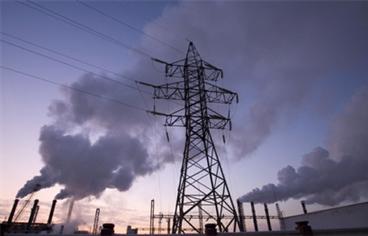 There is no price change in spite of the proposed privatisation of power and water desalination sector, officials told Emirates Business.

"Prices have nothing to do with the privatisation plan. People need not worry of any tariff hike. There is no intention to increase the prices even in the near future," said Abdullah Al Hajri, Executive Vice President – Customer Services, Dewa.

"We do not expect any change in the energy price," said Khalid Al Awadi, an energy consultant, who is also a gas operations manager in the UAE. "We recommended to increase the prices or to remove the subsidies from environmental and economics perspective. But now the government is making savings so there is no need to increase it in the initial short term."

"Dubai and Abu Dhabi utilities are not losing money as they do not have asset cost in their investment calculations," he added. "But other utilities in the Northern Emirates are losing. Some have no fuel contracts such as Sharjah so they are buying spot prices."

Dewa yesterday announced it is studying the possible participation of the private sector into its power and water business. Currently, Dewa is the exclusive provider of power and water in the emirate, fully-owned by the Government of Dubai.

"Dubai's competitiveness in the business firm is stable and we should support it by introducing new business areas," said Saeed Mohammed Al Tayer, Dewa MD and CEO said.

"Dewa opted to study privatisation through a specialist consultant to define the outlines and then study the possibility of implementing a project for electricity generation and water desalination with the participation of the private sector."

But implementation is an issue as various models are already used by many countries in the world, including the GCC. In addition, Dubai has already done initial studies three years, said Waleed Salma, Vice President, Business Development at Dewa.

"But it was not the right time to implement. We've done the pre-feasibility study in house couple of months ago," he said.

As per the study, Dewa will only open up the power generation segment, while transmission and distribution will remain under its domain. All existing plants will continue to be run by Dewa.

"We are looking for different models. It's a worldwide practice, including GCC except Kuwait," he added. "What Abu Dhabi has done is deregulated the whole sector. In Oman what they did is fully like a private sector. What we will do is only in the generation, a different model."

Asked whether it plans to expand to other segments, he said: "We are not today planning to do that but when time comes – this is the role of the consultant as well."

The move, said Al Awadi, is commendable as it will increase efficiency and reduce costs. "This is an excellent move. What will happen is they will really press on the private sector to be more efficient in producing the kilowatt per unit of fuel consumed," he said. "It will reduce their operating cost because governments such as Abu Dhabi and Dubai have a huge overhead costs from management and other related locations. And you will increase efficiency of the plant," he added.

Dewa will privatise the Hassyan project only, a Dh20bn greenfield power and desalination plant. "Today this is the first one, only one greenfield project that is set to be privatised," Salma said.

"The implementation should take about 18 months, that's for the new power plan as Dewa wants to do," Al Awadi said.

"The plan is only for the new plant but what we recommend is that Dewa hands over the existing plants one by one. Why keep some power plant under your control and some other plants under private operators?"

Dewa serves 600,000 customers and has assets for generating 7,000MW of power and 330 MIGD desalinated water production.
Keep up with the latest business news from the region with the Emirates Business 24|7 daily newsletter. To subscribe to the newsletter, please click here.
Follow Emirates 24|7 on Google News.