Oil between $70 and $80 is 'acceptable': minister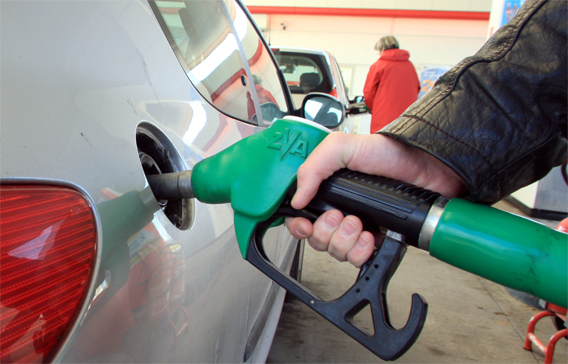 Oil prices between $70 and $80 should be acceptable to both producers and consumers, said Mohammed bin Dhaen Al Hameli, the UAE's Minister of Energy.
"Prices between $70 and $80 are acceptable to producers and the market is well supplied," he said while attending an energy conference in the capital.
Al Hameli said the current price levels suggested that the international oil markets were for once taking a long-term view, and the apparent mismatch between oil prices and short-term market fundamentals was an illusion.
"Viewed from Opec's perspective that long-term global demand is expected to increase to 113 million barrels per day (bpd) by 2030 from the current 85 million bpd, oil prices are not high at all.
"All the oil producers, including the UAE, will continue to invest heavily at current price levels to ensure the growing global demand is met through the development of new spare production capacity. The world can no longer afford to leave 63-65 per cent of the discovered oil reserves in the ground.
"Oil price stability has been achieved despite weakness in the global economy and unfavourable market fundamentals. Global oil demand has dropped by 1.4 million bpd and this year world oil demand is forecast to grow by just 800,000 bpd."
Al Hameli said the UAE would not cut exports of oil but would use other energy sources, particularly nuclear power, to meet future demand in the country.
"The first of four $20 billion (Dh73.45bn) nuclear plants will be commissioned in 2017 and when all four units are operational in 2020 nuclear power will account for 25 per cent of the country's electricity supply."
The Emirates Nuclear Energy Corporation, which is responsible for executing the UAE's nuclear energy programme, in December awarded a contract for the plants to a consortium led by Korea Electric Power Corporation.
The industry gathering was organised by Baker Institute, which is based at America's Rice University, and included a keynote speech by James Baker, former US secretary of state and honorary chairman of the institute.
He said: "Oil and natural gas will be commodities of world economic importance for generations to come, even as the US, the EU and China experiment with alternative energy sources."
US initiatives to improve energy efficiency and seek alternative energy sources were intended to prevent an unfettered growth in oil demand that would be impossible to meet.
"As the UAE, Saudi Arabia and Qatar have shown with new programmes in science and technology, prosperity lies in embracing a wide range of opportunities to work together to ameliorate the oil boom-and-bust cycle in the short term while considering a sensible transition for the very distant post-oil era that can be developed in a manner that preserves economic prosperity in the Gulf."
Keep up with the latest business news from the region with the Emirates Business 24|7 daily newsletter. To subscribe to the newsletter, please click here.
Follow Emirates 24|7 on Google News.