Oil eases below $80 on strong dollar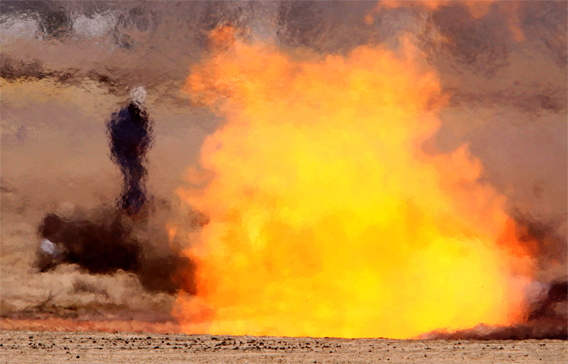 Oil fell below $80 a barrel yesterday, pressured by a stronger dollar, while the market watched for signals ahead of an Opec meeting this week and decisions expected from European, US and Japanese banking and government sectors.
US crude for April delivery fell $1.40 to $79.84 per barrel by 1401 GMT, after dropping to as low as $79.59. London Brent crude was down $1.43 at $77.96.
The dollar edged up yesterday against the euro and yen after US industrial data showed an increase in output in February despite severe winter storms that shut down much of the country's transport sector. A stronger dollar tends to pressure oil because it makes dollar-denominated commodities more expensive for other currency holders.
Analysts said more significant developments for the dollar were expected today.
"The market moves after the Empire Manufacturing data and US industrial output are just noise," said Thorbjorn Bak Jensen, oil market analyst with A/S Global Risk Management in Denmark.
"Today is waiting for tomorrow for the Ecofin meeting on a Greece bailout and the US and Japanese central banks to do something," said Jensen. Euro zone finance ministers were likely to praise Greek austerity efforts yesterday and discuss a support mechanism today that Athens could use to finance its borrowing needs if necessary. The Fed is also expected to hold benchmark rates near zero and reiterate its pledge to keep them low for an "extended period" due to lingering weakness in the US jobs market and nagging doubts over the solidity of the economic rebound.
Yesterday data emerged showing US industrial output edged up 0.1 per cent in February as expected, likely restrained by severe winter storms that hit part of the country, the Federal Reserve said. Oil markets were relatively unmoved after a separate report showing Empire State industrial data in the US fell by less than forecast in March as employment in the sector rose to its highest since October 2007. But since US consumers are buying more and firms appear to be on the verge of hiring, policymakers in the Fed may ponder how long to keep its ultra-low rate pledge.
Follow Emirates 24|7 on Google News.