Oil prices could go up to $70 if Opec executes cuts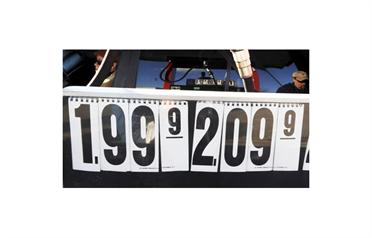 Opec could push up sagging oil prices to about $70 (Dh257) a barrel in 2010 but it must comply with agreed production cuts, a prominent Arab oil analyst said.

Nicolas Sarkis, Director of Paris-based Arab Petroleum Research Centre (APRC), said he believed the 12-nation Opec is serious about its bid to curb supplies to prop up prices that have crashed by more than $100 in a few months because of the global financial turmoil.

Writing in the APRC's monthly magazine, Arab Oil and Gas, Sarkis said the market had already started to feel supply shortages because of actual output cuts by Saudi Arabia and other Opec members. Such reductions have contributed to preventing a further collapse in crude prices, he added.

But he noted that despite such cuts and lower output by Russia and other independent producers, oil prices have not recorded any marked recovery because of the gloomy economic outlook, high stocks in major industrial nations, and an expected slide of one million bpd in crude demand this year.

"Despite these factors underpinning the market, the recovery in prices is still running up against considerable resistance, due essentially to the very high level stocks, which were estimated to stand at 2,650 billion barrels in OECD [Organisation for Economic Co-operation and Development] countries at the end of December, to the fall in world demand, which is expected to be one million barrels per day down in 2009, and to the gloomy prospects for the world economy," said Sarkis, whose Centre acts as an advisor to the 10-nation Organisation of Arab Petroleum Exporting Countries (Oapec).

"For all these reasons, oil exporting countries will still have to make great efforts and it will be a long time before crude prices return to the desired level of around $70 a barrel. This objective could be progressively attained between now and 2010, if supply restrictions are sufficient and if Opec member countries are resolved to abide by their commitments to curb supplies."

Sarkis said Opec's three decisions in 2008 to trim production by a total 4.2 million bpd had helped stabilise prices, which rose above the $40-mark on January 22, reaching $40.31 compared with $39.54 on the previous day.

He noted that the price of Opec's basket had fallen to an average of $38.60 through December, and sank to a low of $34.92 on December 26, shortly before Opec's latest production cuts came into effect on January 1.

"The first indications available about the development of world oil supply since the beginning of this year clearly show that Opec member states are generally firmly determined this time round to comply with their commitments to reduce production so as to halt the slide in prices," Sarkis said.

"Traders on the physical market, like shipping companies, are all agreed that the curtailment of Opec supply is already being felt on the market and that many refiners are looking for new suppliers to replace the crude they have been obtaining from Saudi Arabia, Iran, or Venezuela, which is no longer available."

He referred to statements by Saudi Arabian Oil Minister Ali Al Naimi that the kingdom, the world's dominant crude exporter, could go further than the decisions taken by Opec by reducing production to less than its new quota of eight million bpd compared with its output of 9.45 million bpd in September.

Citing independent estimates, he said Opec's total production fell to around 30 million bpd in January from 32.1 million bpd in September–October 2008.
Follow Emirates 24|7 on Google News.