Oil prices cross $50 per barrel on Gaza strife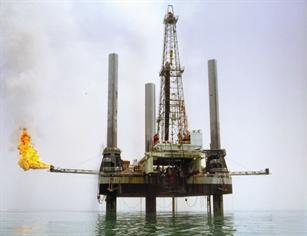 While shaving off of oil production by 2.2 million barrels a day has been successful in providing a $40 a barrel floor to oil prices, the violence in Gaza has contributed in rallying the prices to cross the sentimental $50 level, economists and analysts said.

Onset of 2009 has seen a "slight boost in investor confidence" and "more money" has been pumped into the markets recently leading to a better show in the commodities market, analysts added.

The comments come even as an Opec official said the group will hold an extraordinary meeting in February – a month ahead of schedule. Opec officials are expected to review the impact of the production cut of 2.2 million barrels a day beginning from January 1.

"Geopolitical changes are supporting the price. And we guess the impact of the cut will be more about stabilising the price. The strife in Gaza has lifted it further," said Robin Mills, a Dubai-based oil economist.

Brent crude future prices rose 6.55 per cent yesterday to reach $50.2 a barrel. Benchmark light sweet crude for February delivery rose $1.36 to $47.70 a barrel, after earlier jumping to as high as $48.68 in electronic trading on the Nymex.

The building up contango, wherein future oil price exceed the spot price, also showed signs of abating as spot prices surged beyond oil futures for February delivery for much of yesterday's trading.

But analysts apprehend that the contango may build up again if bad news on the lines of announcements of recession by commercial capitals or suggestions of slowdown come in.

"A bad news can again contribute to the building up of a contango," said a Dubai International Financial Centre-based analyst.

Standard Chartered yesterday forecast that the oil prices will remain volatile for the first half of 2009.

The London-based bank said it expects prices to attempt touching the Opec fair price mark of $75 a barrel in the last six months of 2009.

"Although we forecast oil prices to average $58, we do expect volatility in oil prices in the first half of the year.

It will not be until the second half of the year that we expect oil prices to pick up," Standard Chartered said.

Several agencies, including Standard Chartered, have revised the forecasts for oil prices. Standard Chartered had earlier predicted that oil will average at around $80 a barrel in 2009.

PFC Energy, Moody's and other agencies have all revised their forecasts. World Bank in its recently published report said oil will average around $75 a barrel in 2009. Opec announcement of an emergency meeting in Kuwait in February added to the volatility in the energy markets.

The Iranian Opec representative Mohammad Ali Khatibi said yesterday the organisation would hold an extraordinary meeting in Kuwait in February.

"The extraordinary meeting of the Opec is due to be held next month in Kuwait," Khatibi was quoted as saying. "The exact date has not been fixed yet and no invitation has been sent to the members either," he added. Opec was earlier scheduled to meet on March 15.

Dheeraj Shahdadpuri, an analyst with Dun & Bradstreet, earlier told the Emirates Business that Opec may announce more production cuts if the 2.2 million barrel shave off does not have an impact on the oil price charts.
Follow Emirates 24|7 on Google News.