Oil prices drop under $45 a barrel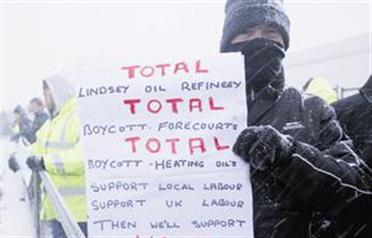 Oil prices dropped yesterday, falling below $45 a barrel in London, as weak energy demand steered the market.

Brent North Sea crude for delivery in March slid $1.26 to $44.62 a barrel on London's InterContinental Exchange. New York's main futures contract, light sweet crude for March, shed $1.30 to $40.38 a barrel.

"The demand really isn't there," said Jonathan Kornafel, Asia director of Hudson Capital Energy, adding there was a "supply glut" in US energy reserves.

Oil prices had edged higher on Friday following a milder than expected economic contraction in the United States and fears of a strike crippling American refineries and pipelines, traders had said.

Government data last week showed the economy in the United States – the world's biggest energy consumer – had shrunk by 3.8 per cent in the fourth quarter of 2008.

The economic contraction between October and December 2008 was the worst performance in 26 years and marked a sharp downward acceleration in economic activity after a 0.5 per cent drop in the third quarter.

The United Steel workers union meanwhile on Sunday agreed to extend talks on a new contract for thousands of workers at US refineries, averting a potentially crippling strike for now.

The labour contract for about 26,000 oil workers expired on Sunday and union leaders had threatened to down tools if demands over healthcare and health and safety issues were not met.

However in Britain on Monday, workers at the Sellafield nuclear plant joined a series of wildcat strikes at energy facilities in protest at the use of foreign contractors instead of unemployed Britons.

Some 600 contractors at Sellafield, northwest England, joined a wave of union-led strikes against the use of around 100 Italian and Portuguese workers on a building project at the Lindsey oil refinery in eastern England.

The action, which flared at a handful of sites last week, was condemned Sunday by Prime Minister Gordon Brown, despite a previous pledge by him to provide "British jobs for British workers" in 2007.

European Union law enshrines the right to freedom of movement of workers among member states, of which Britain is one.
Follow Emirates 24|7 on Google News.