Oil prices expected to remain bullish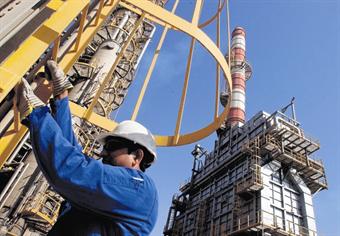 Crude oil and refined product prices have continued their slow and steady climb into the new year on the back of improving inventory data. Oil crossed the psychological barrier of $80 a barrel yesterday.

Dubai based traders reiterated that they expect the bull-run to continue this year. "As far as current demand trend shows, we will not be wrong to expect the price to rise as high $100 by mid-this year. We are not only seeing a better crude demand but also a better demand for the refined products," said a Dubai-based trader.

The comment comes in tandem with the views of Barclays Capital which said that crude demand will rise to a high of $100 a barrel this year, but will average at about $85 a barrel.

Nymex crude for delivery in March stood at $80.83 per barrel yesterday rising 1.85 per cent from the previous close. Though crude has been climbing slowly for the past few days, it has risen quite steadily from the below $70 a barrel level just a fortnight earlier. It was after the Organisation of Petroleum Exporting Countries (Opec) meeting on December 22 that oil gathered momentum.

Robin Mills, a Dubai- based oil economist, said that the oil's price in 2010 will depend on the level of compliance that Opec members have. "Apparently, the level of compliance is declining. Last reported, it was at 60 per cent. Furthermore, Opec members have built up a spare capacity and this has a potential to destabilise a rise in prices," Mills said.

As of now, the crude products market that did not fare well for much of 2008 is also strengthened.

Heating oil prices have hit a high for the year even though distillate fuel stocks stand 10.9 per cent above year-ago levels and 25 percent above inventories at the end of 2007 according to Energy Intelligence (EI).

EI in its latest report said oil inventories have been falling. Energy analysts till as late as the third week of December had been decrying the low level of oil demand and high inventory levels.

"It was the fourth-consecutive down week for crude inventories, which have fallen by 13.9 million bbl, or 4.3 per cent, during the period and nearly 50 million bbl from their peak in May," EI said in its recent report.

"Gasoline inventories were off 300,000 barrel last week, while stocks of 'distillate fuel' – heating oil and diesel – dropped for the third straight week, shedding 2 million bbl as temperatures remained cold in the North- east heating market, EI said," the global energy analysis company added.

Besides an improving demand, there are several other factors driving oil. Dheeraj Shahdadpuri a Dubai based oil analyst said that investment demand in a confident looking oil has also been driving its price. In what supports this view, investments worth $ 274.6 mn moved into oil and gas ETFs in Europe alone according to a recent report from Blackrock. Besides, geo-political concerns are also driving oil, according to Barclays Capital.


Rally May Falter at $82

Crude oil's rally to a two-month high may sputter around $82 a barrel as the commodity's relative strength index signals that gains have been excessive, according to technical analysis by MF Global.

The surge will probably flounder before it reaches last year's peak of $82 a barrel, MF Global said. The relative strength index (RSI) for crude-oil indicates that prices may have overshot, according to the brokerage. An asset's RSI is a ratio based on daily closing prices that measures how far prices have advanced or dropped during a specified period. An RSI reading of 70 or above typically suggests an asset has risen too far, too fast. The last 14-day reading for crude was 67.8, the highest since October.
Keep up with the latest business news from the region with the Emirates Business 24|7 daily newsletter. To subscribe to the newsletter, please click here.
Follow Emirates 24|7 on Google News.