Opec income to get a $200bn boost in 2010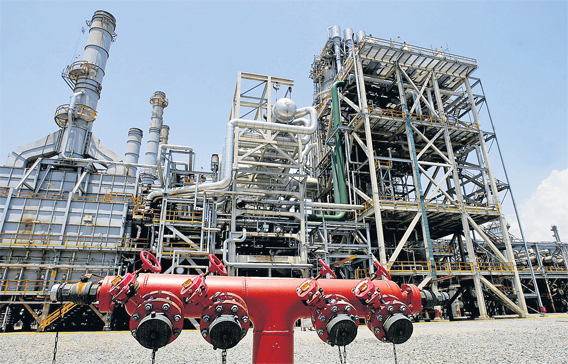 Stronger crude prices because of global economic recovery will likely boost Organisation of the Petroleum Exporting Countries' (Opec) income by more than $200 billion (Dh734bn) in 2010 and the earnings could swell further in 2011, according to official US forecasts.
From $576bn in 2009, the oil export revenues of the 12-nation Opec are projected to surge to $767bn in 2010, the Energy Information Administration (EIA) of the US Department of Energy said.
It expected the income to climb further to reach around $833bn in 2011 as it apparently expects higher crude prices and possible increases in Opec's oil supplies due to an improvement in demand.
Despite the surge, the expected income this year and next year will be much lower than the record nominal earnings of $966bn achieved by Opec in 2008, when oil prices hit a record high average of $95 a barrel and the Group was pumping at least 2.5 million bpd above its current output.
EIA's forecasts about Opec's 2010 income were slightly higher than its previous December projection of $750bn as it apparently assumes further improvement in crude prices due to global economic recovery.
Oil prices slumped by nearly 35 per cent to an average $62 a barrel in 2009 because of slackening international demand.
Analysts believe prices could have crashed far below that average in the absence of an Opec decision to trim supplies by a total 4.2 million bpd through the year.
According to the Washington-based Institute of International Finance and other global and regional institutions, oil prices could average $72 this year and climb further in 2011. While they will remain below the 2008 peak, they will be much higher than in previous years, when they were ranged between $20-30 during 2000-2003 and hit one of their lowest levels of $12 in 1998.
The 2009 income was still far higher than the oil body's revenues during that period, when they stood at $595bn in 2007 and around $515bn in 2006.
The income stood at nearly $177bn in 2002 and as low as $103bn in 1998, according to the London-based Centre for Global Energy Studies.
In 2009, Saudi Arabia was the top earner as it pumps just below a third of Opec's total oil output and 10 per cent of the world's crude oil supplies.
EIA put the Gulf kingdom's income at around $154bn last year, far lower than its record revenues of $285bn in 2008.
Iran was the second largest earner with around $55bn last year, followed by the UAE, with earnings of nearly $52bn. Kuwait came fourth, netting about $46bn while the income stood at around $46bn for Nigeria, $43bn for Algeria, $42bn for Angola, $37bn for Iraq, $34bn for Libya, $33bn for Venezuela, $24bn for Qatar and $6bn for Ecuador.
EIA gave no breakdown for the forecast earnings of Opec members in 2010 but industry sources expect Saudi Arabia's income to exceed $170bn and that of the UAE to be close to $60bn.
Keep up with the latest business news from the region with the Emirates Business 24|7 daily newsletter. To subscribe to the newsletter, please click here.
Follow Emirates 24|7 on Google News.